Your last dinner guests have gone, you've loaded your Westinghouse dishwasher and you're about to go to bed when you realize it's not functioning. The situation may well be rectified by just a few simple checks. These take only minutes to perform but may save unnecessary hours at the kitchen sink and the expense of calling a maintenance worker.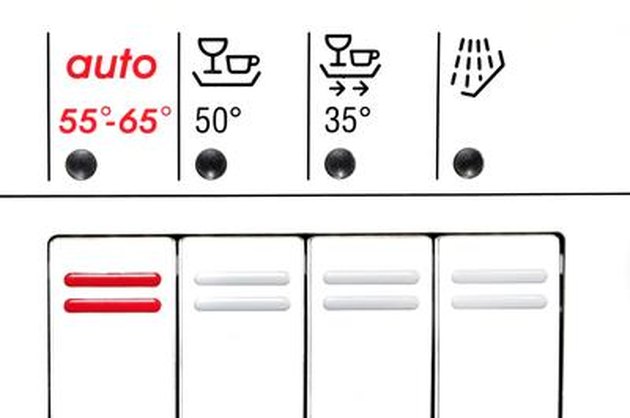 Problem - The Program Fails to Start
Step 1
Check the dishwasher door to confirm that it has been closed properly. The program will not begin until the door is firmly closed.
Step 2
Ensure the main plug is in the socket. No power supply means the machine will not function.
Step 3
Check if the delay start feature on the dishwasher has been activated. If this is the case the program will start as soon as it is canceled.
Step 4
Check your household fuse board to ensure the fuse responsible for the dishwasher has not blown. If this is the problem, replace the fuse.
Problem - The Dishwasher Does Not Fill With Water
Step 1
Check the water faucet to make sure it is not closed. If it is the problem will be solved when the faucet is opened.
Step 2
Look at the faucet carefully to ensure the flow is not being blocked by limescale. If limescale has built up, the faucet will have to be cleaned.
Step 3
Check the inlet hose. The filter may be blocked or the hose may be kinked. If there is a blockage clean the filter. Straighten the hose if it is kinked or squashed.
Problem - Water Will Not Drain From the Dishwasher
Step 1
Check the installation of the drainage hose. If it is kinked or squashed, straighten it out.
Step 2
Look at the point where the drainage hose feeds into the undersink waste pipe to confirm that there is no blockage at that point. If there is a separate waste pipe for the dishwasher, check for any blockages there.
Step 3
Measure the space between the water drain hose and the floor, and confirm that the water drain hose is no more than 60 centimeters from the floor. There should also be a continuous fall to the waste pipe. If you have any doubts about this you should consult a licensed plumber.