Cleaning your dishwasher may not be at the top of your to-do list, but it's one of those household chores that should be done periodically. You trust your dishwasher to get your dishes clean, but if it's filled with grime and buildup, it won't do the job as well. Borax–a naturally occurring mineral–is an inexpensive product that will quickly and effectively clean your dishwasher and help ensure each load of dishes comes out sparkling clean.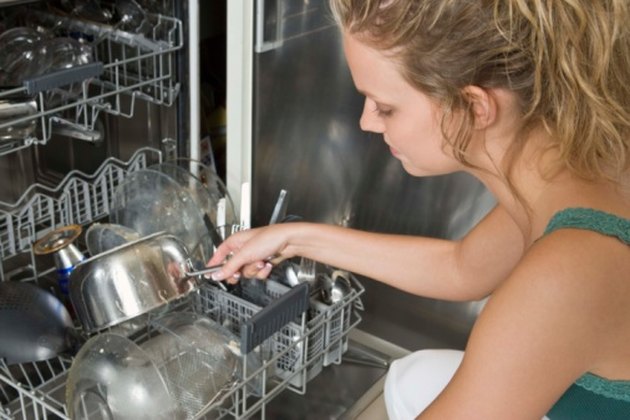 Step 1
Dampen a sponge with water. Sprinkle borax liberally onto the sponge.
Step 2
Scrub the inside door and bottom floor of the dishwasher with the sponge. Wipe along the edges of the door to remove grime. Rinse the areas you cleaned with a damp rag to remove the loosened residue.
Step 3
Dust ¼ cup of borax powder onto the bottom floor of the dishwasher next time you are running a load of dishes. Add the regular amount of dishwashing detergent and run the machine through a complete cycle. The borax will not only clean and freshen your dishwasher, it will help to remove spots from glassware.