Ceramic tile, often white, has a highly polished glaze to help reflect and improve on low light situations in underground subway centers. It is possible to have this highly polished subway tile in your home. Fortunately, because subway tile is glazed, the cleaning process is relatively simple and straightforward. It will not require any extra work because the tile is considered "Subway" tile.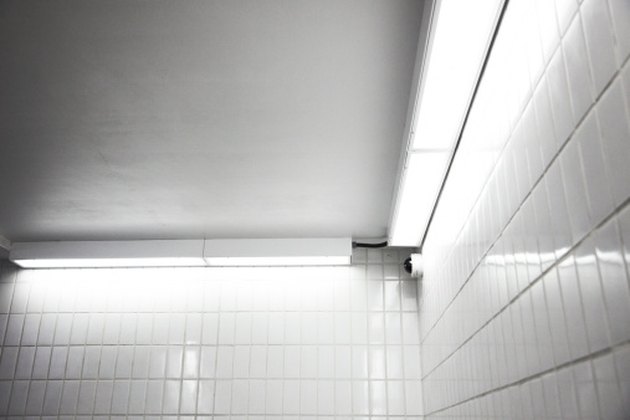 Step 1
Apply 1 oz. of white distilled vinegar into a 12-oz. spray bottle and then fill the remainder of the bottle with regular tap water.
Step 2
Add two or three drops of a mild dish soap and then mix.
Step 3
Spray the surface of the tile with the solution and let it sit on the tile for one to two minutes while the acid in the vinegar dissolves dirt and grime.
Step 4
Wipe the surface clean with a moist rag and then towel dry.