Tip
You should have your septic tank pumped at least every two to three years; have it checked annually by a certified septic tank service to be sure.
Warning
Wear work gloves to protect your hands. Remember that septic tanks and leach fields are full of harmful bacteria. Don't ever come into direct contact with the contents of your septic system. Call a professional to service, pump and repair your system; never try to do these tasks yourself.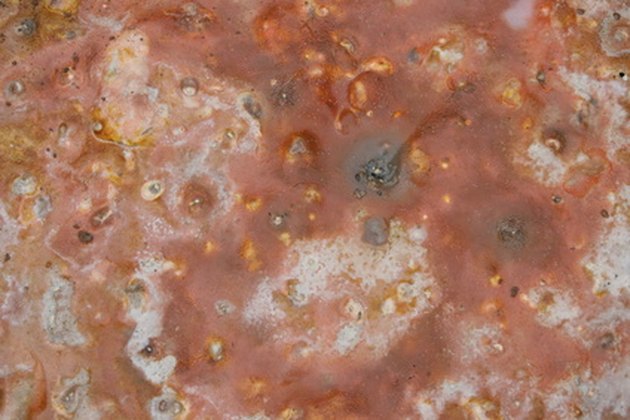 Your septic tank and leach field system should be checked regularly to make sure they are functioning properly. Sludge and scum form in the tank and can be carried to the leach field, causing it to clog. A clog could cause a backup in your system and cost you in repairs and service. You should have the septic tank pumped regularly, and you should also check it and your leach field for signs of problems.
Step 1
Lift the lid to your septic tank and check the water level. If the level is high, you may need to have your tank pumped. However, if it was pumped recently, you could have a clog in a pipe that travels from the tank to the leach field.
Step 2
Check to see if smelly water pours back into the septic tank when it is pumped by your septic service. If so, then your leach field is saturated. It will need to be replaced.
Step 3
Look for any signs of wastewater surfacing in the yard, or try to detect any sewage odors coming from the leach field. This would indicate a backup or saturation of the leach field.
Step 4
Hire a septic service to snake the line leading from your septic tank to the leach field if you suspect a defect or clog. If the snake comes out with mud and sludge, the line has likely broken down.
---
JIm Cooper is an attorney and business consultant. He serves on the board of many corporations. He is also a published writer with more than 30 years of experience. Cooper's articles have been published in "American Executive," "Men's Health" magazine, "Newsweek," "Marie Claire" and "Mademoiselle" magazines.