As the days of autumn wind down and winter approaches, examining your outside water faucets is a good idea. Though water pipes are usually more likely to freeze during spells of extremely cold weather, your outdoor faucets can also freeze, making them unusable in time of need. Freezing can also damage an outdoor faucet, which could render it inoperable when the weather warms. You can make your own faucet covers quickly and easily with some basic materials you probably already have in your home.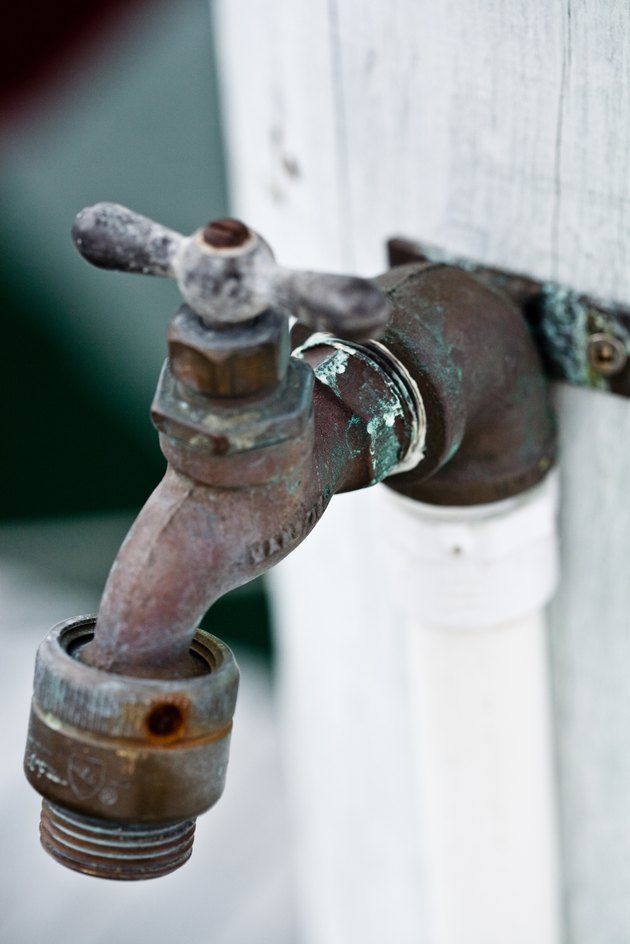 Step 1
Unscrew the hose from the outdoor faucet if it is still attached. Turn the faucet handle clockwise to make sure it is completely closed. If you have an individual water valve inside the house for that faucet, shut off the valve.
Step 2
Wrap the outside of the faucet with several layers of rags, newspapers, or even an old towel.
Step 3
Cover the layer of newspaper or rags with a couple of layers of housing insulation. You can use scrap insulation if you already have some at home. Make sure you wrap the faucet with the inner layer before applying the insulation, or else the jagged edges of the faucet will tear the insulation. Wear gloves if you are using insulation that contains fiberglass. Tape the end of the insulation down with duct tape.
Step 4
Cover the faucet with one or two plastic bags. You can use old plastic grocery bags or large sandwich bags, just as long as the bags are large enough to cover the entire faucet.
Step 5
Wrap the bags around the faucet tightly with several stands of duct tape so they are firmly held in place. Examine the plastic bags and make sure no holes are visible. Cover any holes you see with extra duct tape.