Formica is the brand name under which plastic laminate is marketed. Plastic laminate is very durable, and a smart choice for countertops in the kitchen of an active family or of someone who loves to cook and uses them often. If the surface of plastic laminate counters begins to look dull, you can generally clean and buff them back to almost-new condition. However, if your Formica counter becomes dented or scratched, you must seal it with a polish product similar to automotive wax.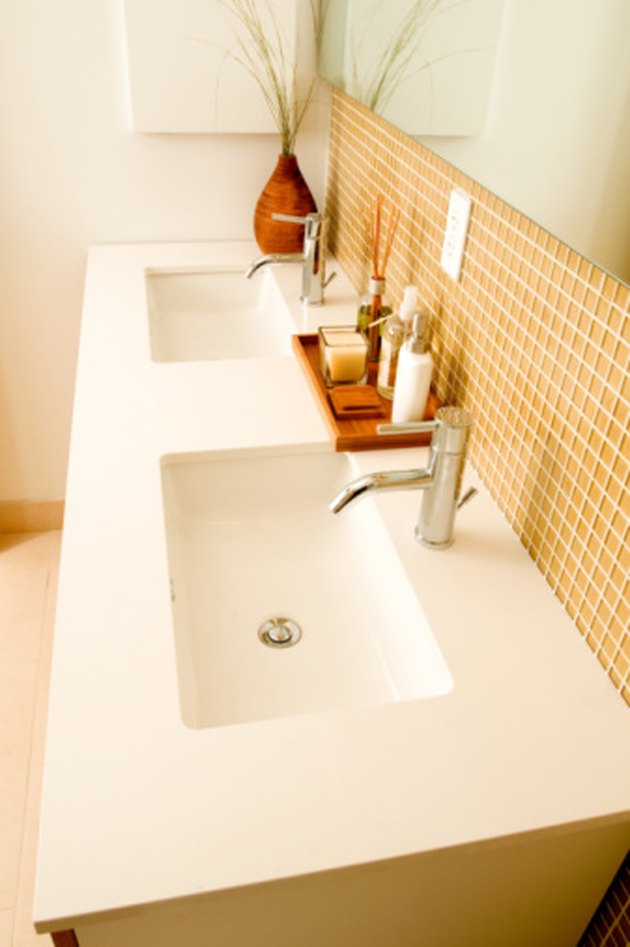 Step 1
Fold a soft cloth into a square. Apply the gel-gloss to the cloth generously.
Step 2
Rub the gloss onto the plastic laminate counter firmly. Work in long, straight lines that touch but do not overlap to keep the finish even.
Step 3
Allow the gel-gloss to dry completely. There will be fine dust on the surface. Move a soft buffing cloth over the surface of the countertop in circular motions until the laminate is smooth and shiny again.