Things You'll Need
Insecticide

Protective clothing

Breathing mask

Plastic bags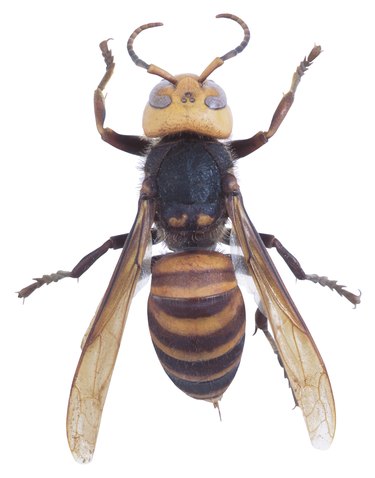 Wasps cause problems when they build nests in or around your home. They will defend their territory and get aggressive if you get too close to a nest or try to disturb them. Roof vents are attractive to wasps because the vents are covered and therefore offer protection. If wasps aren't dealt with as soon as they start nesting, an infestation becomes a greater risk. Getting rid of wasps in roof vents requires diligence to make sure they don't return.
Step 1
Spray an insecticide into the vent to kill any wasps that are currently in the vent. Wear a breathing mask and follow all instructions on the package to prevent inhalation. Spray at dusk when the wasps are more likely to be dormant inside the nest.
Step 2
Cover the vents with plastic bags for several days to prevent more wasps from going into the system.
Step 3
Check your attic for openings that the wasps could be using to get into the vents. Breaks in the insulation or small holes in the wood are common sources for wasp entry. Any breaches require sealing to prevent more wasps from entering. Wear long-sleeved shirts and long pants to help protect against stings.
Step 4
Call a professional if the wasp problems continue because stings could be dangerous, especially if you're allergic to them.