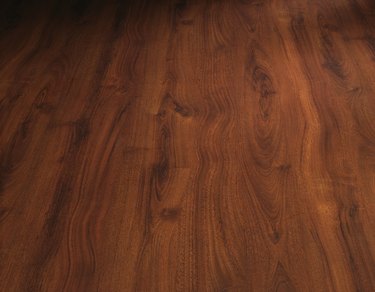 There are several different types of Minwax polyurethane that you can choose from to complete your home improvement project. For example, some Minwax polyurethane is recommended for use on wood surfaces only, while others can be used on both wood and metal surfaces. Whatever type you choose, you need to take some extra measures when applying the Minwax polyurethane in temperatures that are below 40 degrees.
Step 1
Choose a fast-drying option, such as the Minwax Fast-Drying Polyurethane. In colder temperatures, polyurethane tends to dry more slowly, which can cause a whitish film to develop.
Step 2
Take the item you're finishing into a warmer area to apply the polyurethane, which you can do with movable items such as outdoor furniture. Minwax recommends temperatures above 50 degrees.
Step 3
Warm up the temperature where you're applying the polyurethane if you cannot move the item you're finishing. For example, a space heater can help temporarily heat up a garage or other cold area.
Step 4
Apply a second coat of polyurethane if the finish has developed the whitish color that can result with cold-weather applications. According to Minwax, this can help diminish the undesired effect.