Homemade floor polish can be made with general ingredients you probably have on hand. Sure, you can purchase a simple bottle of floor polish, but it's nice to know exactly what's in the products you use to clean your home.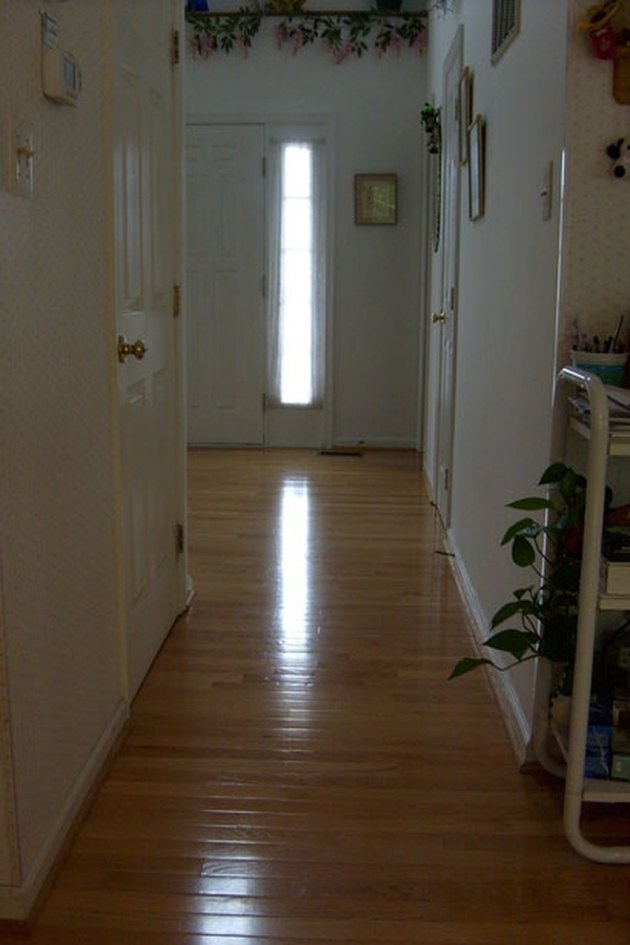 Cleaning wax buildup and rubbed-in grime on your floor can take a bit of scrubbing. Simple dish soap, hot water, a scrub brush and a rinse with white vinegar will do the trick for most floors. If you find that your floor has layers of old, yellowed wax built up, scrub it with ammonia, then rinse with white vinegar. Make sure you have adequate fresh air, as ammonia fumes can be very strong. Wear gloves to protect your hands.
In a glass quart canning jar, add 1 cup of oil (vegetable, coconut, olive, etc.) and add about 1/2 cup of beeswax--preferably grated or crumbled. Place the jar in a double pan of hot water over low heat and allow it to warm until the paraffin has melted. Remove the jar from the hot water and add 1/2 cup of vodka. Stir well and cover until ready to use.
Apply a dab of the soft polish to the floor with a clean, dry rag. Start with about 1/2 tsp. for a 2-foot-square area, and rub in a circular motion to spread the wax. Allow the wax to set for a few minutes before buffing it with a separate clean rag to bring it to a nice shine.