Things You'll Need
Stock pot

Electric stove

Pot holders

Bathtub stopper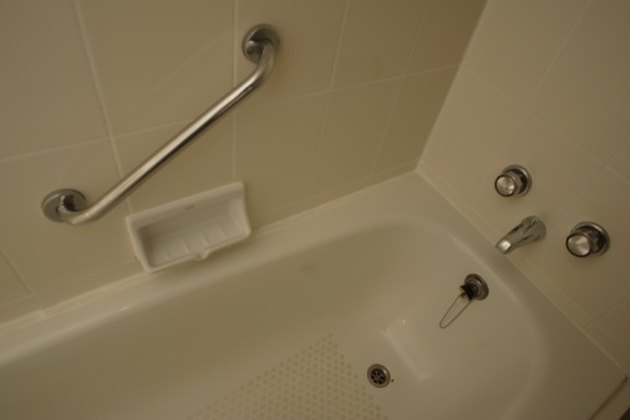 Taking a hot bath can be challenging when you have no gas to operate a water heater. You will not be able to run hot water during the gas outage, but you can still take a hot bath using water heated on the stove along with cold water that runs from the faucet of the tub. Use this method for heating water also in the event of a water or power outage caused by severe weather.
Step 1
Run a stock pot full of water. Use this water to take a tub bath rather than a hot shower while the gas water heater is off.
Step 2
Heat the water in the stock pot until it boils. Turn the stove off and allow the water to cool for ten minutes before moving the water from the stove to the bathtub.
Step 3
Remove the stock pot of boiling water from the stove with the pot holders. Avoid the risks of steam burn by avoiding direct facial contact with the top of the stock pot.
Step 4
Take the pot of boiling water to the bathtub. Place the bathtub drain stopper in the drain or release the lever to activate the built-in bathtub stopper.
Step 5
Pour the hot water in the drain. Fill the remainder of the tub with cold water until the water reaches a safe and comfortable temperature for taking a tub bath.
---
Charlie Bradley has been a freelance writer since 2007. Bradley's work has been featured on various websites. He holds a certificate in personal computer repair and support from West Georgia Technical College.