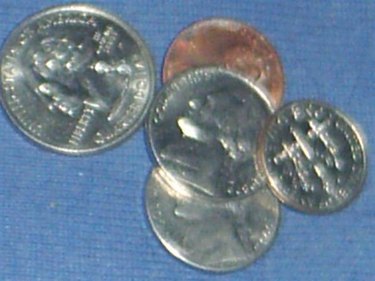 Wall-mounted, vent-free propane heaters are a low-cost way to heat your home. They are safe to use and most will heat more than 1,000 square feet. Propane burns clean. There are no harmful fumes put off by the flame. Many wall-mounted, vent-free propane heaters are as beautiful as they are functional. The blue flames can be seen burning behind the glass. It's almost like heating with wall art. The installation process is simple. Here's how:
Step 1
Choose where your heater will be hung. Heaters should be hung on an outside wall of your home to ensure that the propane tank is outside. Remove the heater from the box carefully. Make sure all of the pieces are there. Determine what height you want your heater to hang at and mark that spot.
Step 2
Use your drill and a drill bit that will fit the screws provided. Remove the hardware from the plastic wrapping and hold into place on the wall. Insert the screws to secure. Slide the heater onto the brackets. Determine where and how it hangs and determine where to make the hole for the propane hose to exit through the wall to the propane tank. Remove the heater from the brackets and set aside.
Step 3
Use the hole-producing drill bit to make a hole in the wall in the desired spot.
Step 4
Place the heater back onto the brackets. Make sure it is secure and level. Slip the propane hose through the hole you just made. It will connect to the propane tank outside.
Step 5
Connect the propane hose from the heater to the hose coming off the propane tank. An adapter may be needed. Leave the propane tank off until everything is securely connected. Turn the tank on when connections are complete. Push the knob of the heater down and click the igniting button several times. Once the flame begins, release the knob and set at the desired heat setting. Enjoy the warmth and the savings.