When you are looking for the right shower flooring, there are many brands and products to choose from. Pick an option based on how many people use the shower and the material used to cover the walls. You want the flooring to be consistent and work in concert with the rest of your shower.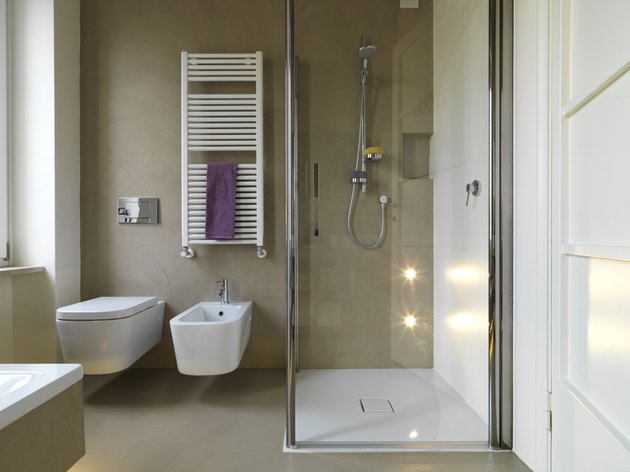 credit:
ADRIANO PECCHIO/iStock/Getty Images
Fiberglass bases are used in many houses. This one-piece shower base is low in cost, requires little labor to install it and rarely leaks. Over time, the one-piece fiberglass shower will wear and change color. This may be the material used to build the shower, but when you remodel your house you may want to use something that offers you more longevity.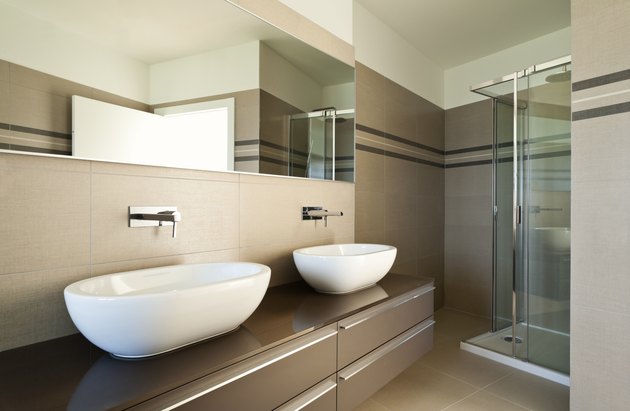 credit:
zveiger alexandre/iStock/Getty Images
Ceramic tile comes in many colors and patterns, giving you the opportunity to make a creative shower base. Cutting and custom-designing the shower base takes time and a skilled carpenter. The labor of installing a ceramic tile base is one of the most expensive parts. It takes time to get the correct measurements and angles to cut the right pieces. The cost incurred is made up in the longevity and low maintenance required on showers with a ceramic tile base.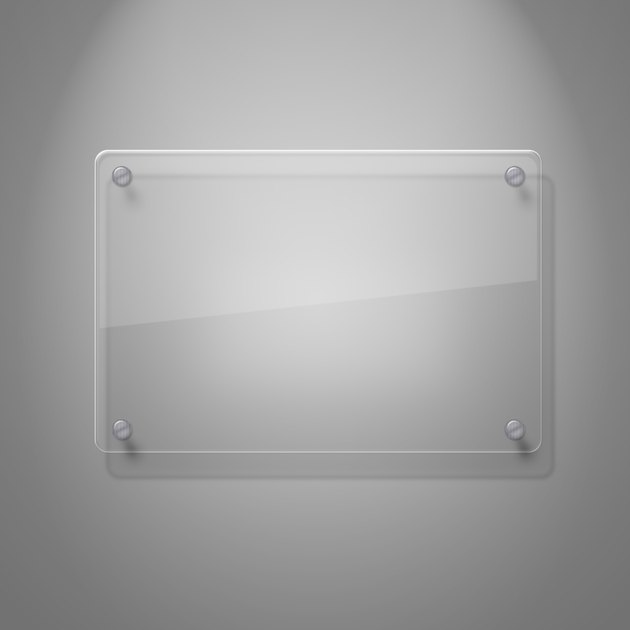 credit:
Nastco/iStock/Getty Images
Acrylic sheets come in different colors, giving you many options. The process and materials used to put this floor in your shower are inexpensive, low in cost and not labor-intensive. However, the sheets won't last long because they are easily scratched. Since they must be fitted to the floor and sealed with caulk, acrylic sheets are prone to leaks where the caulk meets the wall. To get the best results from your acrylic shower base, it is best to have a professional install it.
credit:
ABykov/iStock/Getty Images
Cultured marble is durable and does not need much maintenance. It is similar to tile and acrylic sheets, but much stronger and more expensive. The marble pieces are delicate so the price for labor is much higher. To preserve them, marble shower bases must be wiped down and dried when you finish showering.