Things You'll Need
Water-based archival varnish, matte finish

Paintbrush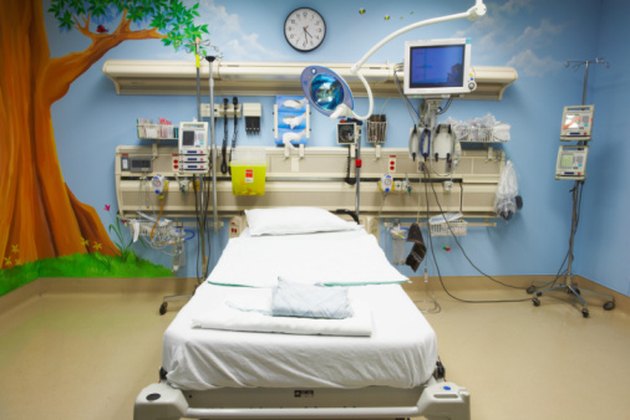 Sealing a wall mural will protect it from the elements, or from damage due to high amounts of people traveling through the area where it's located. Applying a sealer will help to preserve the original color vibrancy of the mural. You should seal your work with an archival sealer so that you can remove it one day for any necessary touch-ups or conservation efforts. Painting on a sealant is a simple process.
Step 1
Purchase a clear water-based archival varnish. The finish should be matte so it will not reflect light away from the mural.
Step 2
Read the instructions on the varnish container to see if you need to dilute it with water before application. If you are instructed to dilute the varnish, use clean water at room temperature.
Step 3
Dip a wide paintbrush into the varnish and begin painting it over the mural. Start in the bottom left corner and work your way across to the other side, and then move up and start another row of varnish application. Apply the varnish in X-shaped strokes to make it even. The type of stroke is also known as crosshatching.
Step 4
Allow the varnish to dry according to the package directions. Keep people and pets away from the wall until it is completely dry.
---
Based in Richmond, Va., Dawn Gibbs writes about topics such as history, fashion, literature, crafts, alternative medicine and healthy living. Her work has appeared on GreenDaily.com and several style websites. Gibbs holds a Bachelor of Arts in history from Virginia Commonwealth University.