Most of the debate surrounding fluorescent and incandescent lighting has focused on efficiency, cost and environmental effects. Another conversation that has entered the fray involves the spectrum of light that each source produces and which spectrum more closely imitates visible light produced by the sun.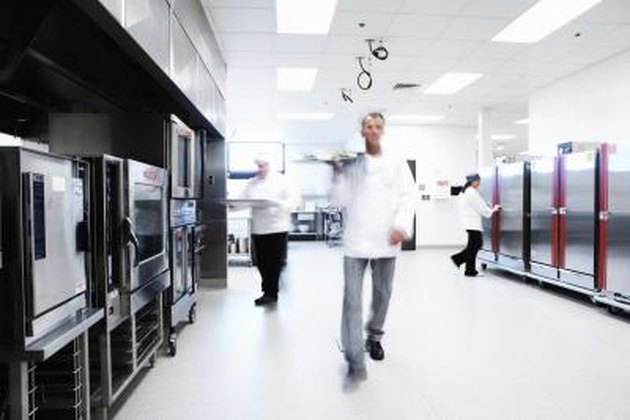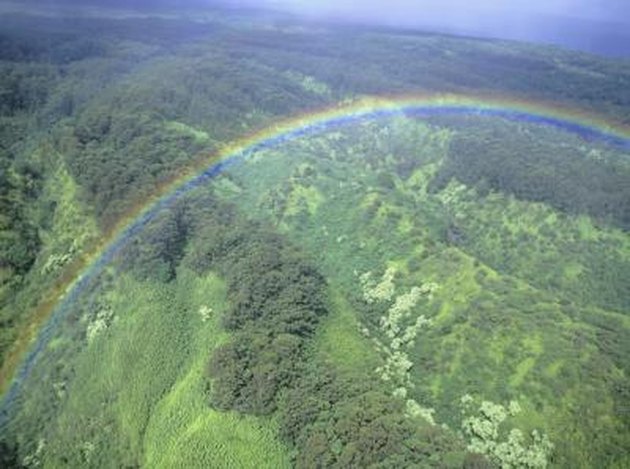 The spectrum of visible light is a minuscule portion of the electromagnetic spectrum. The human eye can discern wavelengths between 400 and 700 nanometers, which it interprets as a range of colors comprised of violet, blue, cyan, green, yellow, orange and red. Light sources do not exhibit a single wavelength but a combination of multiple wavelengths which depend on the nature of the light source. Visible light primarily derives from artificial sources, such as fluorescent and incandescent lights.
An incandescent light produces light when it is heated by electrical energy, so this light source expends more energy on heat than fluorescent lights. The spectrum of colors produced by incandescent lights is continuous, more similar to that which is produced by the sun, and incandescent lights transmit more red wavelengths than fluorescent light.
In fluorescent lights, light is created by an electrical current traveling through a charged gas. Because fluorescent lights are not dependent on a lamp filament being heated, the light source itself produces much less heat. Fluorescent lights transmit more blue wavelengths than incandescent light, so they have a slightly different tinge.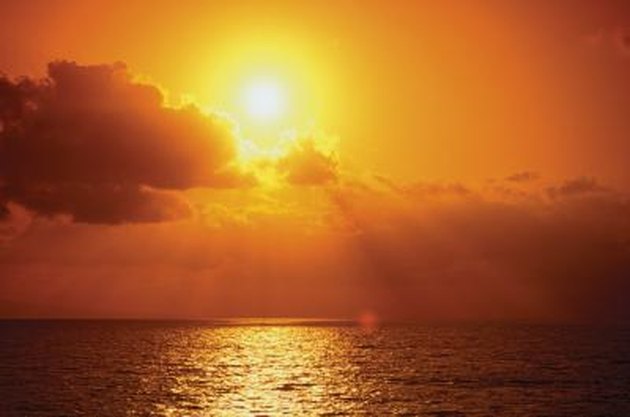 Though the intensity of an incandescent light is not the same across the entire visible spectrum (400 to 700 nm), its transition between wavelengths is smooth with no sudden spikes in intensity. Thus, incandescent lights are a continuous source of light like the sun or a campfire, which is why they may appear to more closely mimic natural light.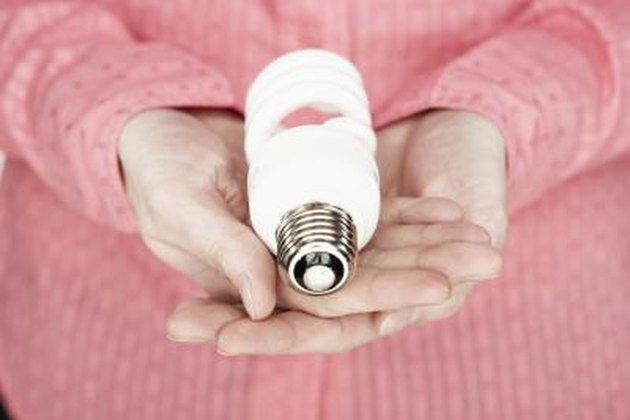 A fluorescent light, however, has sudden spikes in intensity between wavelengths on the visible spectrum because it produces light differently than an incandescent light. The inside of a fluorescent light tube is coated with a substance that transmits light from a charged gas in such a way that renders its appearance more similar to that of a continuous light source. Though a fluorescent light source produces light that is less similar to natural light than that of an incandescent light, it consumes less electricity to produce the same amount of light.