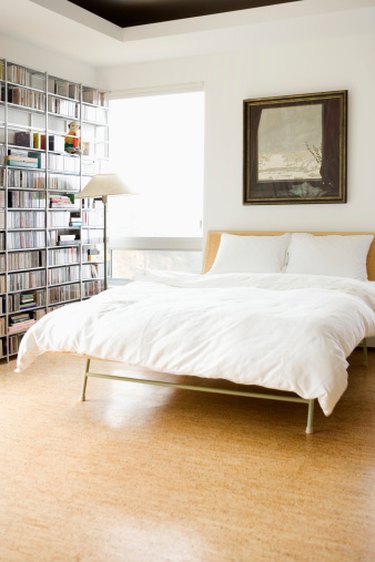 A full-sized comforter can be turned into a twin-sized one, but it can often be used without making any adjustments at all. The major difference between the two bedding sizes is in width. Do you want to invest the time and money into adjusting the larger comforter to scale it back just a little? Before grabbing the scissors to trim back your comforter, consider whether the difference is really enough to concern you.
The Difference between Full and Twin
The standard comforter size for a twin bed is 68-by-86-inches. The full-sized standard is 76-by-86-inches. As you can see, the only difference is in the width of the comforter. The full size comforter is 8 inches wider than the twin. If you plan to make adjustments, you will need to trim 4 inches from each side of the comforter. Consider whether you will mar the design by cutting this much off both sides.
Can You Live with It?
Your full-sized comforter is only going to hang over the sides 4 inches. Can you live with that? If so, the easiest way to accommodate the size difference is by simply centering the comforter on the bed. By having the overage evenly distributed on both sides, the mis-sizing will not appear to be as obvious. At least the overhang will better cover the sides of the sheets and mattresses that lie beneath the comforter.
What are Your Sewing Skills?
If you cannot live with the side overhang, evaluate your sewing skills before trimming the comforter. The work can be done by hand, but machine stitches will be stronger and faster. Can you duplicate the binding? You can probably trim the binding and splice it back to fit the reduced size if you are a patient beginner or an experienced sewing machine user.
Other Options for Adjusting
There are other options for adjusting the width of your full-sized comforter. The easiest option is to hide all the overhang. Arrange your bed against a wall and pull the comforter's excess to that side. This works only if your comforter has an allover design with no centered focal point. If there is no special binding around the comforter, simply turn both sides under and stitch down to hide the excess.