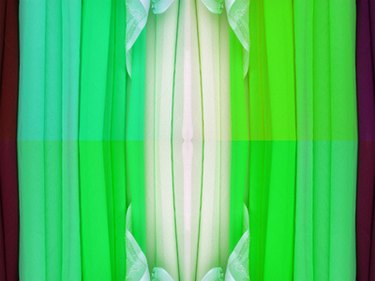 Using a double curtain rod can add a decorative touch to a room and versatility to window treatments--allowing a combination of sheer and opaque panels to be used. However, many homeowners and renters have a single curtain rod, and do not know how to switch them to decorative double rods. Converting the window treatment is a simple process and requires only a conversion kit and about a half an hour.
Step 1
Purchase a curtain rod conversion kit. They can be found online, and in most retail and drapery stores. Kits typically contain the required brackets needed for hanging, hardware and a plain curtain rod. Choose a color and style that are similar to the original single curtain rod being used.
Step 2
Remove the existing curtain and curtain rod from the bracket. Place in a location where the curtains will not become wrinkled, accidentally stained, damaged or become covered with pet fur.
Step 3
Carefully remove the existing brackets and hardware. If the wall is damaged from the process, repair the area with wall-patching compound, sand and repaint. If the area is severely damaged, and will not hold the new brackets and hardware, repair the area and place the new hardware in a slightly different location--at least 2 inches above, below or to the inside or outside of the original location.
Step 4
Attach the hardware and brackets from the curtain kit to the wall, using a level to ensure that the curtain rod will be even when installed. Follow the instructions included with the kit for the exact installation procedure.
Step 5
Place the inside curtain (the one closest to the window) on the plain curtain rod. If the curtain is wrinkled, place the draperies in the drier on medium heat with a wet washcloth. Put the rod on the closest bracket to the window.
Step 6
Place the second curtain on the original (or decorative) curtain rod. Hang curtains in place on the bracket closest to you. Check visually and with a level to ensure the conversion from a single curtain rod to a double is even.