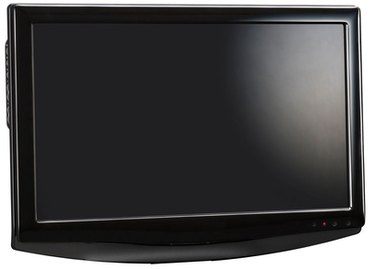 Deciding where to mount your TV in your bedroom can be a difficult decision to make. If you follow the advice below, however, you will be on your way to finding the ideal place to mount your television.
Eye Level
For optimized viewing, the center of the television screen should be at the eye level of where you watch TV most. Although this may be the best angle to view the screen, it may not be aesthetically well located on the bedroom wall. This also means that the TV will be mounted rather low and may get in the way of your furniture.
Treat It Like Artwork
One common idea is to treat your television like a piece of art. Imagine where you would hang a poster or a painting. This is generally much higher on the wall compared to the method mentioned above. However, you can compensate for the height difference by purchasing a tilting mount, which allows you to angle the TV downward.
Other Considerations
If you have already purchased cables, remember to mount the TV within the proper distance of your components so the cables can reach. Also remember that the power cable needs to be able to reach an outlet.