Laminate floors are perfect for those areas in your home that get a lot of traffic. But if you have bought a new home and you do not like the style of the laminate floor in your kitchen, dining room or other area of the house, there is no need to remove it and start over. You can give it a facelift with a simple coat of paint.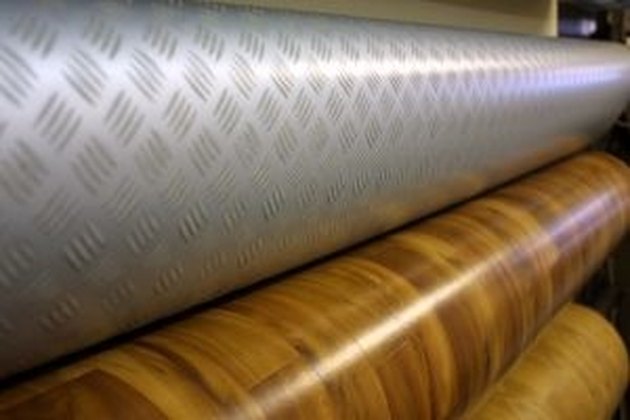 Step 1
Lightly sand the floors that you will want to paint. Before you begin sanding, make sure that the floors are clean and free of any dirt that might have stuck to the floor.
Step 2
Clean the floor. Once you have sanded the floor, you will need to wipe away all of the dust you have created. Use a mop or a damp towel to wipe it from the floor. Allow the floor to dry completely.
Step 3
Tape off the edges of the walls with painter's tape.
Step 4
Apply a coat of oil-based primer. Allow the primer to dry completely.
Step 5
Apply the paint. Allow the paint to dry completely and apply a second coat. Allow to dry completely.
Step 6
Apply polyurethane sealer. After the paint has dried, add a coat of polyurethane to protect the newly painted floor.
Step 7
Return the furniture. When the pain is dry, you are ready to move any furniture back in the room and begin enjoying the look of your painted laminate flooring.