Laminate flooring is a versatile and popular floor type, offering warmth, elegance and utility for a variety of budgets. For those wishing to cover or downplay their laminate flooring, rugs are a great creative choice, as laminate floors work well with a variety of rugs and rug types. However, not all rugs are appropriate for laminate floors, and some can actually lead to permanent damage.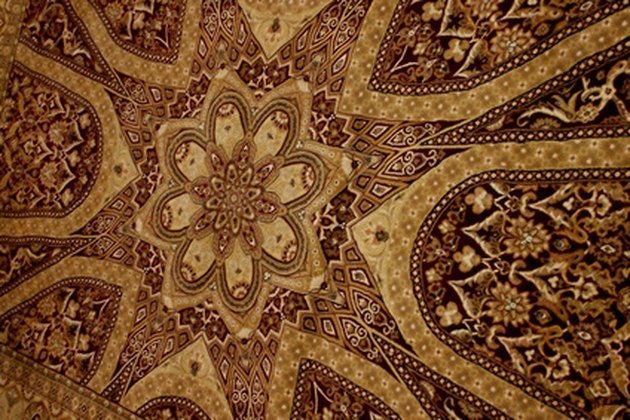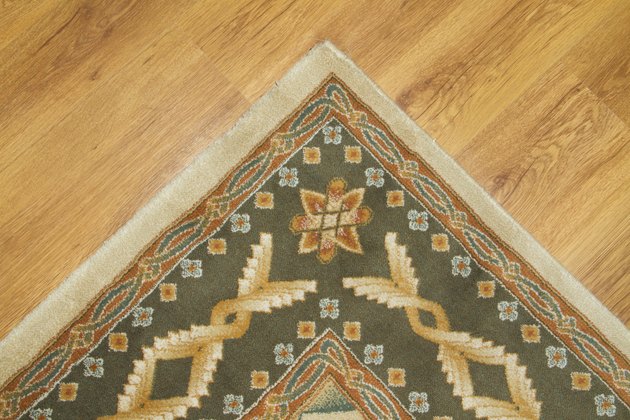 credit:
1001Love/iStock/Getty Images
A variety of rug types work well with laminate flooring, including both handmade as well as machine-made rugs. Area rugs, throw rugs, animal skin rugs, Persian, Southwestern or Indian rugs, rug runners and more, are all viable and useful options for laminate flooring.
credit:
Digital Vision/Digital Vision/Getty Images
The most important question for laminate flooring owners isn't what a rug is made of, but how that rug is backed. Rug backings are the elements most likely to damage laminate floors, so it's important to talk to your rug salesperson about the rugs you're considering as you shop, to ensure that the rug backing will work with laminate flooring types.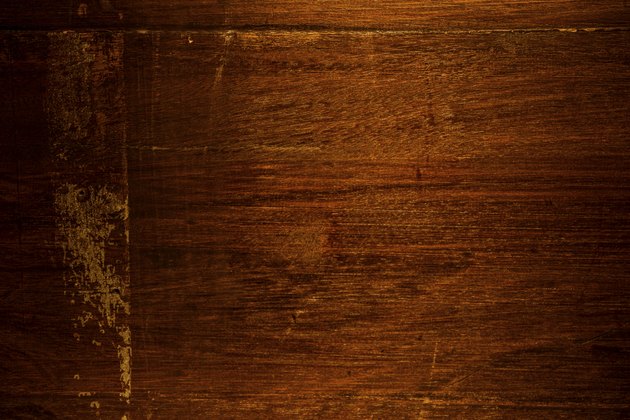 credit:
PepeLaguarda/iStock/Getty Images
When choosing a rug for your laminate floor, avoid latex-backed rugs, which will permanently stain your laminate floor, as well as rubber or vinyl-backed rugs. These backing types will typically turn the laminate floor underneath an ugly yellowish tone. Olefin rugs should also be avoided for laminate flooring, as this rug type usually has a woven backing which can lead to floor damage over time.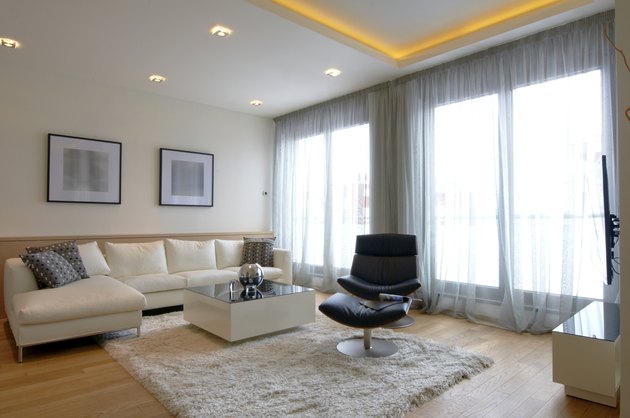 credit:
poplasen/iStock/Getty Images
Exercise care in the rug accessories you pair with your rug so that those do not damage your laminate floor. Avoid carpet tape at all costs, as it is extremely sticky, tacky and difficult to use. It is difficult to remove, and can stain or scratch your laminate floor permanently.
Just as some rug backings can stain laminate floors, take care if you use rug pads underneath your rugs. Make sure you choose rug pads without latex, rubber or vinyl, as well as without glue, chemicals or other adhesives.
credit:
lorraine kourafas/iStock/Getty Images
This leaves a wide variety of useful and attractive rug options to incorporate into your room. If you're seeking to minimize your laminate floor, choose large area rugs or Persian rugs, which will offer maximum coverage while drawing the eye away from the floor and toward the center of the room. If you're seeking to complement the warm wood look of your laminate floor, stick to rugs with rich, muted tones--stay away from overly bright colors, and use the rugs as unifying elements rather than as pops of spot color (let smaller items like pillows or throws do that). Rug runners are a great way to add elegance to laminate floor hallways, as well, while throw rugs bring a funky, young appeal to almost any room.