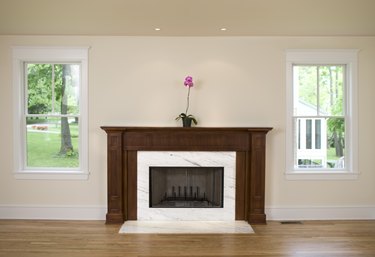 Changing the face of your fireplace with a tile surround gives the fireplace a modern and updated look. A fireplace surround should be as durable as it is beautiful. Choosing the right tile is the foundation to building a great looking fireplace.
Porcelain Tile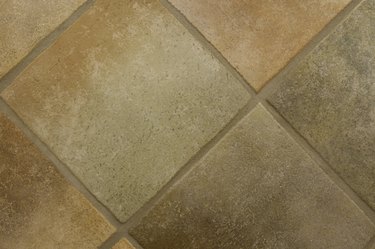 Ceramic tile is made in two forms: porcelain and non-porcelain. Porcelain tile is dense, fine-grained and smooth. Porcelain has a lower water absorption rate than non-porcelain, making the tile frost resistant. Glazed porcelain tiles are more suitable for fireplaces than non-glazed because they are harder and can withstand more wear and damage.
Non-Porcelain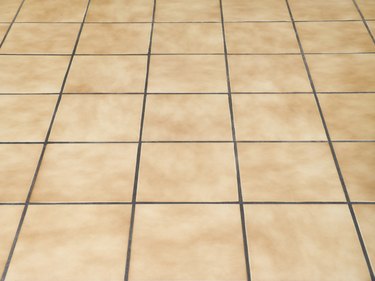 Non-porcelain tile is usually finished with a durable glaze of color and patterns. They are used in both wall and floor tiling. Non-porcelain is easier to cut than porcelain tile. When choosing ceramic tile for your fireplace, look for a PEI (Porcelain Enamel Institute) rating of 4 or 5 for moderate to heavy traffic.
Granite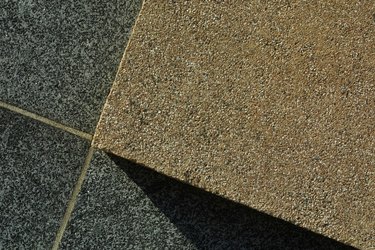 Granite is the hardest building stone available. It is formed by the solidification of molten rock. It is made of quartz, mica and other materials that contribute to it being one of the world's hardest stones, which makes it ideal for fireplaces. Granite also is extremely trendy and stylish.
Slate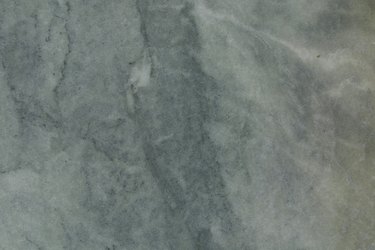 Slate is another extremely durable natural stone tile. It is resistant to damage when applied to a solid foundation. Slate does not have a PEI rating like ceramic, but it is a very durable product that is great for use in front of a fireplace.
Best Option
Considering durability, style and cost, the most economical choice for a fireplace tile surround is ceramic. Choosing a porcelain tile is a wise choice when shopping on a budget, and this tile offers a stylish finish. The buyer who has a more significant budget may opt to choose one of the more expensive natural stone tiles. All of these options are excellent choices for fireplace surrounds.
---
Sherita Smedley is a freelance writer whose work often focuses on women's issues. She teaches English at Central Texas College, and her short story "The Hour" was published in "The GNU Literary Journal." Smedley holds a Bachelor of Arts in History from Valdosta State University and a Master of Fine Arts in Creative Writing from National University.