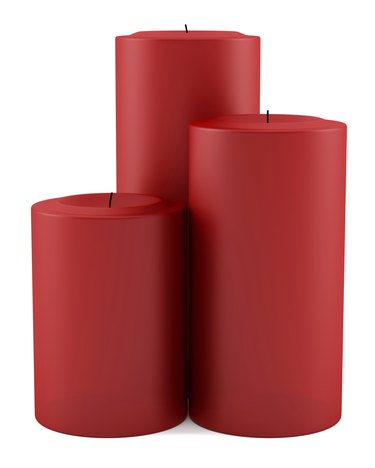 Electric candle warmers provide a safe way to illuminate a space and release the aromas of a traditional candle without lighting the wick. Although fire danger from an open flame is eliminated, you have good reason not to leave a candle warmer unattended or burning for extended amounts of time. These include overheating, electrical wire damage, trip hazard from the chord, electrocution from water spills and smoke from a candle too near the heating lamp.
Styles and Functionality
An electric candle warmer is essentially a small lamp extended over a candle to heat up the wax, providing a soft light and subtle fragrances. The original patented warming appliances from Candle Warmers, Inc. use a standard soft halogen bulb with a relatively low 25 watts. Warmer styles include lamps and lanterns, plug-ins, ceramic dish warmers, crocks and hotplates.
Always check for a positive ETL safety rating, which provides assurance of adequate safety levels and product performance. If you're using any kind of candle warmer that utilizes a flame, extinguish it when not in close proximity.