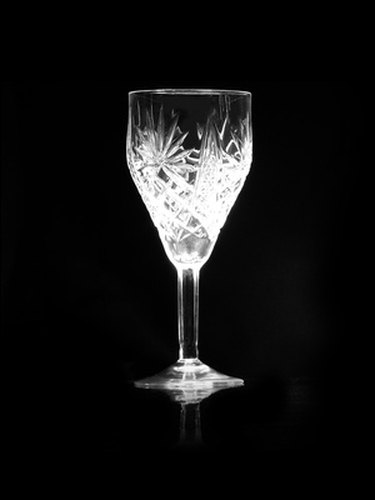 Waterford Crystal started business in 1783 and was operational until about 1850 when it closed because of lack of capitalization and taxes. Waterford reopened in 1947, producing most of the fine Waterford crystal available today after that date. Waterford has made the Times Square New Year's Ball and the Stanley Cup trophy along with other trophies like the Volvo Ocean Race trophy. Waterford introduced Lismore in 1997 for the 50th anniversary of the reopening, and it has become a top seller in the United States and the world. Waterford crystal values fluctuate slightly on the world market depending on the economic conditions, but it is a desirable collectible of beautiful quality and style.
Step 1
Decide the purpose of the valuation of Waterford crystal. Replacement value is for insurance valuation; value for selling depends on the type of sale. A liquidation or garage sale will not likely have as high a value as a collectibles mall or a site that sells Waterford crystal online.
Step 2
Determine the condition. There is nothing that affects value more than the condition. Pieces of Waterford crystal in the box that do not appear to have been used are valued higher than those pieces that show some scratches, cloudiness or surface chipping. Items with damage are valued at half or less than items with no damage.
Step 3
Research the pattern. Waterford crystal is marked with an etched seahorse or English script logo on the bottom that is sometimes difficult to locate. Locate this mark to determine if your piece is stamped Waterford or Marquis, the line of lesser value. Look also for a signature piece of Waterford. Special issue pieces are signed by a Waterford ambassador and are more valuable. Compare the pattern with known Waterford and Marquis patterns to determine the pattern name.
Step 4
Check with the Waterford website for items still available. Use the website to see current prices for the same pattern and piece. Although Waterford has been in bankruptcy and receivership since 2009, the website still has items for sale. Horchow also sells Waterford crystal online.
Step 5
Find other pieces that have sold if the pattern is no longer in production. Locating other items for sale will not help determine the value, but actual recent sales of the same shape and pattern will give you a selling price. Find pieces that have sold by checking completed sales on a website like eBay.