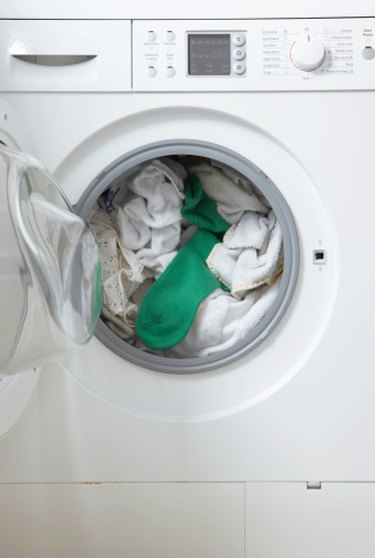 Modern Kenmore Elite front load washers include a number of settings that have the potential of being able to make your washing experience more efficient. For example, you may choose to wash clothing on the "Prewash/Auto Soak" setting, a "Stain Treat" setting or an "Extended Spin" setting. Although your Kenmore Elite washer's main function is to clean your clothing, the washer itself must be cleaned on a monthly basis.
Step 1
Open the washer door and remove any clothing that is inside. Close the door.
Step 2
Open the dispenser drawer and pour 2/3 cup of chlorine bleach. Push the drawer closed.
Step 3
Press the "Cycle" button a few times until the "Clean Washer" cycle is selected.
Step 5
Open the door after the cycle completes and leave it slightly open so the washer can dry.