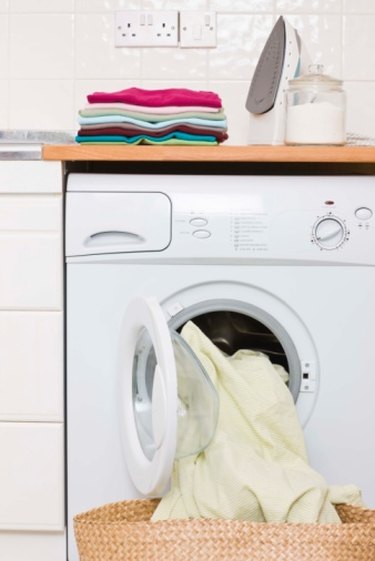 Whirlpool Duet dryers are consumer model dryers that are intended for use at home. One of the features of the Duet series of dryers is automatic dryness sensing. All Whirlpool Duet dryers have sensor strips in the drum. As your load of laundry tumbles in the drum, it makes contact with the sensor strips so that the dryer can end the cycle when your laundry is dry. If the dryer is not level, the sensing does not work properly, and your drying cycle will end early. This is an easy fix.
Step 1
Place a level on the dryer to check its levelness. Check side-to-side levelness first. Then check front-to-back levelness. This lets you know where the uneven area is on the dryer.
Step 2
Use a wood block to prop up your dryer, so that you can access the adjustable legs.
Step 3
Adjust the legs up or down to get the dryer level. Use a wrench to make the adjustments.
Step 4
Check the levelness again to see if any further adjustments are needed.
Step 5
Start a load of laundry to confirm that the sensing is now working on the dryer.