Washing machines have become so much a part of our everyday lives that we take them for granted. It's not until they stop working properly that we realize how quickly the laundry starts piling up, and the idea of trying to wash it all by hand is laughable. Laundromats are not as common as they used to be, and they are expensive and time consuming, so you'll want to get your Kenmore 500 series washer fixed as quickly as possible, and that means doing some troubleshooting on your own.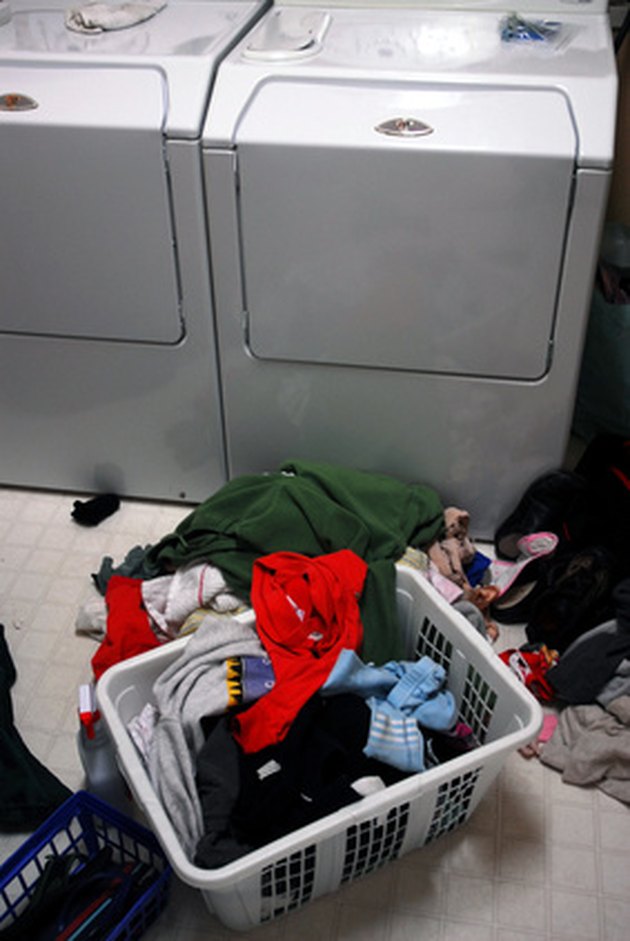 Step 1
Check to make sure that the washing machine is properly plugged into a grounded, three-prong electrical outlet.
Step 2
Check your fuse box or circuit breaker to make sure that the fuse is not blown or that the circuit breaker is not tripped. Replace the appropriate fuse or throw the circuit breaker if necessary.
Step 3
Disconnect any extension cords and plug your Kenmore 500 series washing machine directly into an outlet. The majority of extension cords are not built to carry the current of all of your washer's cycles.
Step 1
Check to make sure that the water supply valves located behind your washing machine are turned all the way on.
Step 2
Press "Cancel/Restart" to cancel the delayed start feature, and then press "Start."
Step 3
Open the washing machine door and check to make sure that no small garments are blocking the door from latching completely. Close the door. Opening and closing the washer door will reset the machine, and the machine will not run unless the door is completely closed.