Many washing machines are coated with an epoxy-enamel paint for a smooth, durable finish. Sharp objects raked across the appliance can leave scratches, a common problem when moving the washing machine. To get rid of the scratches, you'll need a bottle of appliance touch-up paint available at hardware stores and appliance repair shops. Standard colors are available for quick scratch removal, so unless you have an unusual or very old appliance, touch-up paint should be available for your washer.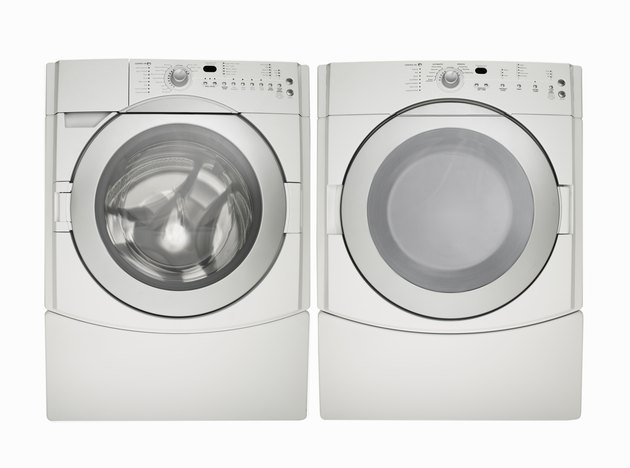 Step 1
Shut off the washing machine before treating the scratch.
Step 2
Clean the area around the scratch with paper towels and a non-abrasive spray cleaner. Wipe dry.
Step 3
Shake the bottle of touch-up paint to mix thoroughly. Unscrew the cap and pull out to reveal the applicator brush attached to the underside.
Step 4
Apply the touch-up paint to the washer, working in the direction of the scratch, rather than across the scratch, to work the enamel paint into the cut marks. Let the paint dry completely before using the appliance.