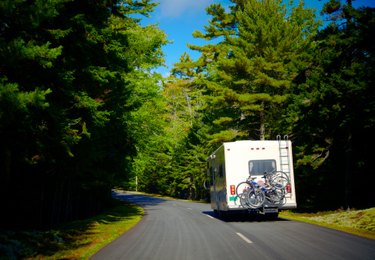 Coleman's thermoelectric coolers are refrigerators away from home. The Power Chill brand of coolers connect to the cigarette lighter in automobiles to draw power for cooling down food and liquid contents to well below the surrounding temperature. Unlike a refrigerator, however, Coleman cooler users can turn the unit horizontally on its side, like a chest. Though these coolers are versatile and in some ways more complex than a refrigerator, you might find that fixes to basic cooler problems are similar to troubleshooting a refrigerator in your kitchen at home.
Step 1
Check the power cord for a secure connection in the automobile's power socket. If the fan fails to rotate, then you may need to replace the fuse of the cigarette lighter (see References).
Step 2
Unplug the power cord from an optional power supply, such as a Coleman Power Supply. Plug the cooler into the automobile's power socket. If the fan runs while plugged into the automobile, but not in the optional power supply, then the problem could be with the optional power supply.
Step 3
Check the power cord to make sure there are no loose connections.
Step 4
Replace the motor in the fan if the previous steps do not remedy the problem. Navigate to Coleman's "Coolers Manuals" Web page to download the user manual and learn how and where to buy replacement parts (see Resources).