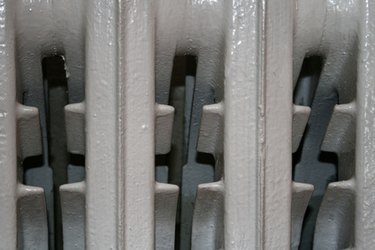 The term "high-density" and "low-density" heating elements simply refers to how much wattage the element uses in comparison to it surface area or its size. An element with low density uses a lower temperature to operate. A unit with higher density uses a higher temperature to operate.
Difference
The lower density water heater uses less heat and therefore will last longer. When choosing between a high- and low-density element, you should consider the low-density element the better investment if you are looking for an element that will last a long time.
Size
Another option to consider is the two element system that will allow you to heat the contents in the upper element first. Once the water in that element is heated, the bottom unit will begin to heat the contents as well.
Considerations
If you purchase a high density element the following should be considered. If the watt density is too high it can cause failure of the heater or damage to the material being heated as well as damage to the equipment itself.