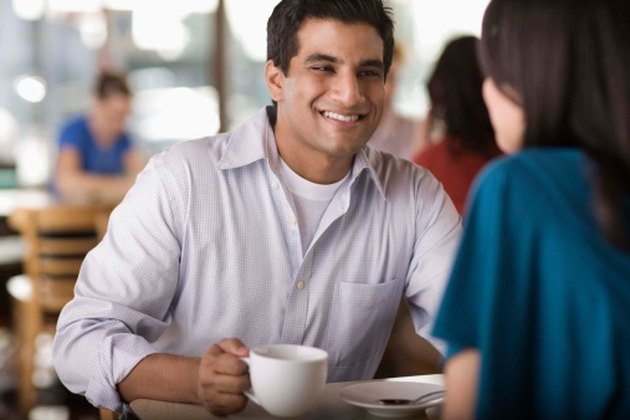 The Douwe Egberts coffee system is a machine designed for commercial use that offers individual cups of coffee as well as a full pot of coffee and brews on demand. The system is designed to operate quickly and can brew a cup of coffee in about two seconds and a pot of coffee in less than 30 seconds, according to the company website. While the appliance should function well with regular cleaning, maintenance and care, some problems with the coffee system may occur occasionally that will require some troubleshooting to resolve.
Step 1
Plug the coffee system firmly into a working power outlet if the machine is not working. Reset or replace the circuit breaker or fuse as necessary. Turn the main power switch to "On."
Step 2
Move the dispenser further away from the wall and remove any possible obstructions from the vents if there is a yellow light that is flashing rapidly, which indicates poor cooling.
Step 3
Wait for the dispenser to heat up if the yellow light flashes slowly or steadily, indicating that the water temperature is too low. Use warmer water in the water tank.
Step 4
Refill the unit with a new coffee ground pack if the red light is illuminated or only water is being dispensed.
Step 5
Open the water valve if an insufficient volume of coffee is produced. Refill the water tank and coffee pack if necessary.
Step 6
Contact the company for additional assistance as necessary.
---
Meredith Jameson writes early childhood parenting and family health articles for various online publications. She holds a Bachelor of Arts in history from San Francisco State University.