Cuisinart has provided coffee lovers a fast method of brewing up to 12 cups of a favorite ground blend with its programmable Brew Central DCC-1200 Series Coffeemakers. The DCC-1200 Series' design—"Self Clean" flashing indicator and cycle, wipe-clean exterior, warming plate and reservoir and washable dishwasher-safe filter basket and carafe—makes cleaning a snap and doesn't require the use of any proprietary cleansers or harsh chemicals such as bleach to remove stains or scale (calcium or other mineral deposits).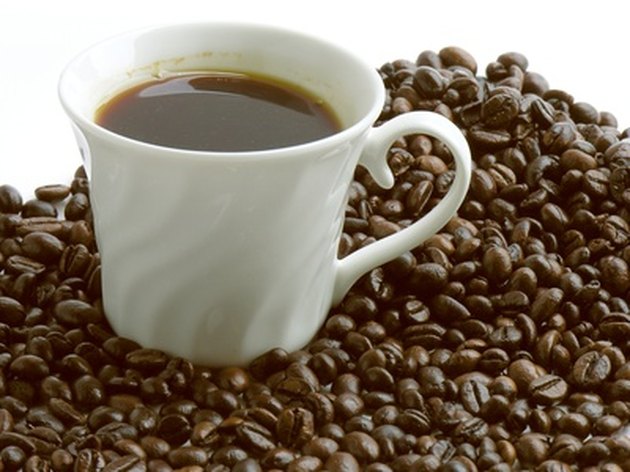 Step 1
When the flashing "Self-Clean" indicator on the front of the unit comes on, finish brewing your coffee in your Cuisinart Brew Central DCC-1200 Coffeemaker to empty the water reservoir. Turn off the unit to cool.
Step 2
Switch the coffee filters. After the unit has cooled, flip back the reservoir cover and lift out the filter basket. Remove and discard the coffee grounds and used filter, replace with an empty, clean filter and then lower the filter and basket into the reservoir.
Step 3
Mix 4 cups white vinegar and 8 cups water in your carafe to make a de-scaling solution. This should fill the carafe to the 12-cup line.
Step 4
Pour the solution into the reservoir, close the reservoir cover and then put the carafe back on the warming plate.
Step 5
Push the "Self-Clean" button. When the light shines steadily, flip the "ON/OFF" switch to turn the unit on and start the cycle. When the cycle ends, the unit should beep five times and automatically shut off.
Step 6
Flip the "ON/OFF" switch to turn the unit back on and then check the "Self-Clean" indicator. If the indicator is still flashing, clean again with a fresh batch of the de-scaling solution. If the indicator is not lit in any way, turn the unit off, replace the filter again, pour fresh water into the reservoir and re-run the cycle to remove any remaining vinegar residue from the coffeemaker.
Step 1
Turn off and unplug your DCC-1200 Coffeemaker after you have completely emptied the reservoir.
Step 2
Remove and dispose of the coffee grounds and filter from the reservoir. Remove the carafe from the warming plate.
Step 3
Wash the filter basket and carafe. Wash by hand with a warm, soapy lint-free microfiber cloth and then rinse under warm tap water and air dry; or place in a dishwasher on the top rack and clean.
Step 4
Wipe the interior of the reservoir and the warming plate with a damp, lint-free cloth. Air-dry the reservoir. Wipe dry the warming plate.
Step 5
Clean the exterior. Clean with a damp cloth and then wipe dry. If you need to remove smudges or stains, wash with a warm, slightly soapy cloth, rinse with a damp cloth and wipe dry.