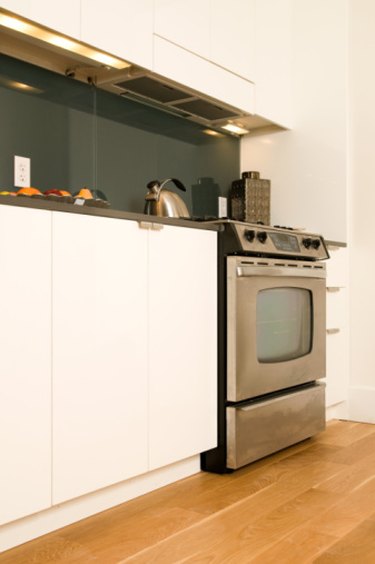 The Kenmore Elite Range is a combination oven and stove with two front and two rear burners. There is a touch-sensitive glass control panel used to set the clock, timer and various cooking control options. For example, you can change the time of day display between 12-hour and 24-hour military style formats, or record and store favorite recipe settings. If the setting changes you make no longer serve your cooking needs or if there is a problem with the oven, you can easily reset it.
Step 1
Press the "7" button on the Kenmore Elite keypad.
Step 2
Continue holding the "7" button for at least six seconds until a single beep sounds.
Step 3
Press the "Start" button on the keypad once. This will reset the oven back to the factory default settings.
---
Julius Vandersteen has been a freelance writer since 1999. His work has appeared in "The Los Angeles Times," "Wired" and "S.F. Weekly." Vandersteen has a Bachelor of Arts in journalism from San Francisco State University.