Electric generators can run on altered current (AC) or direct current (DC) electricity. The main difference between the two types of current is the way that a coil rotating inside of the circuit delivers the power. While an AC-powered generator is acceptable for running small appliances, a DC-powered generator is ideal for running bigger motors and bigger appliances that require direct current to provide power. There are some disadvantages and advantages to using a DC generator.
Cost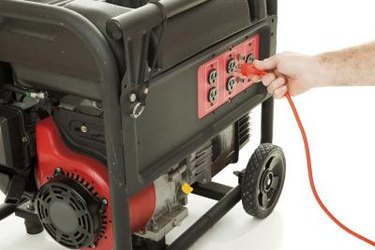 Unlike an AC generator, a DC generator often does not require an inverter, which reduces the cost and difficulty of running the current. However, this is only the case with regard to powering a small system, such as a small RV or camper. Running all the electricity in your house from a DC generator would not be ideal. Doing so would involve a complex process and would be costly.
Fire Hazard
Although you can use a DC generator to power smaller systems efficiently, the wiring required to run a larger system can become a fire hazard. This happens when the correct wiring is not used to run the current from the generator. Wiring a DC generator can be quite a hassle for larger jobs, and it is difficult to run the wire according to code.
Efficiency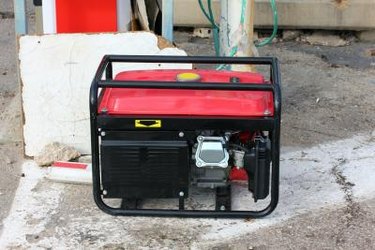 A DC generator is energy and cost efficient as long as you use it correctly. It is also a very efficient way to power electrical appliances that are made to run on a DC current. However, if the wiring becomes difficult or complex, you may be required to run a longer wire to transfer electricity from the generator to the specified location to provide power. If this is the case, the longer wire becomes a disadvantage. If you must run the wire longer than 100 feet, an AC generator may be a better choice.