Warning
Unplug your fan before replacing the fuse. There's a risk of fire if you don't replace the fuse with one that is 2.5 amps and 125 volts. Don't operate the fan if it has a damaged plug or a damaged cord.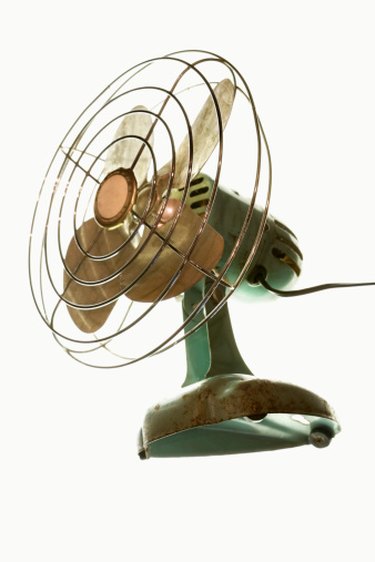 Vornado is a company that started in the early 1940 and manufactures air circulation fans. A problem that may affect the operation of your fan is a bad fuse. Repairing your fan involves unplugging it, opening the fuse cover, removing the worn fuse, getting a new fuse from Vornado, and installing your replacement fuse.
Step 1
Remove the plug from the power outlet or receptacle but don't unplug the cord by pulling on it. Open the fuse cover located on the plug for the power cord. Slide the access cover towards the blades of the plug. Gently pry out the fuse's ends from the receptacle to remove the fuse.
Step 2
Contact Vornado's customer service department for a replacement fuse. Use only a replacement fuse that's 2.5 amps and 125 volts.
Step 3
Put one end of the fuse into the fuse receptacle located on the opposite side of the plug's blades and carefully push in the other end. Push only on the metal end of your fuse and not on the glass part. Slid the cover back onto the plug until it latches and is flush with the plug's face.