Things You'll Need
Mild soap

Rags

Bleach

Spray bottle

Rubber conditioner

File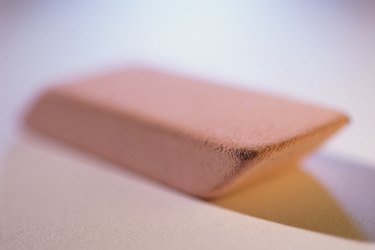 Rubber seals are used for a variety of purposes. They form a seal between two separate mechanisms of a machine, such as a car or washing machine. They also form airtight seals around windows, doors, and vents and so forth. The rubber is susceptible to drying and cracking over time and the seals eventually will need to be replaced. However, it is possible to restore a damaged rubber seal and extend its lifespan with proper care and maintenance.
Step 1
Clean the seal with warm water and a mild soap. Grime, dirt, and other forms of debris are bad for the rubber and will eventually cause it to deteriorate. Wipe the seals with a clean soft cloth. Use a combination of bleach and water if the seals have a mildew problem. Fill a spray bottle with 3 parts bleach and 1 part water. Spray the seal, then clean off the mildew with a rag. Allow the seal to dry.
Step 2
Apply a rubber conditioner. A variety of rubber conditioning products are available at auto parts stores and hardware stores. Apply a small amount of the conditioner to the seal using a clean cloth. Rub the seal with the cloth to thoroughly work it into the rubber. Wipe away the excess.
Step 3
Clean off paraffin, a hard candle wax type substance, with a rubber solvent. Some rubber seals leak paraffin as they age. Gently wipe the paraffin spots with a cloth and rubber solvent. Continue wiping the area until the paraffin softens.
Step 4
Carefully file away damaged pieces of rubber. Some parts of the seal may be beyond repairing. Gently rub a file over damaged areas to remove the damaged rubber. Caution is needed because the seal is sized and fitted and only a minor amount of rubber may be filed off without damaging the seal. Apply rubber conditioner to the area once the damaged area has been filed down.
---
Robert Russell began writing online professionally in 2010. He holds a Ph.D. in philosophy and is currently working on a book project exploring the relationship between art, entertainment and culture. He is the guitar player for the nationally touring cajun/zydeco band Creole Stomp. Russell travels with his laptop and writes many of his articles on the road between gigs.