The Grind & Brew coffeemaker manufactured by Cuisinart has a three-year warranty if it is used in a residential setting. During the warranty period, Cuisinart will repair or replace a defective coffeemaker. The owner must pay the cost of shipping the product to Cuisinart for repair or replacement. Cuisinart recommends troubleshooting the coffeemaker to resolve common issues before shipping it for warranty service.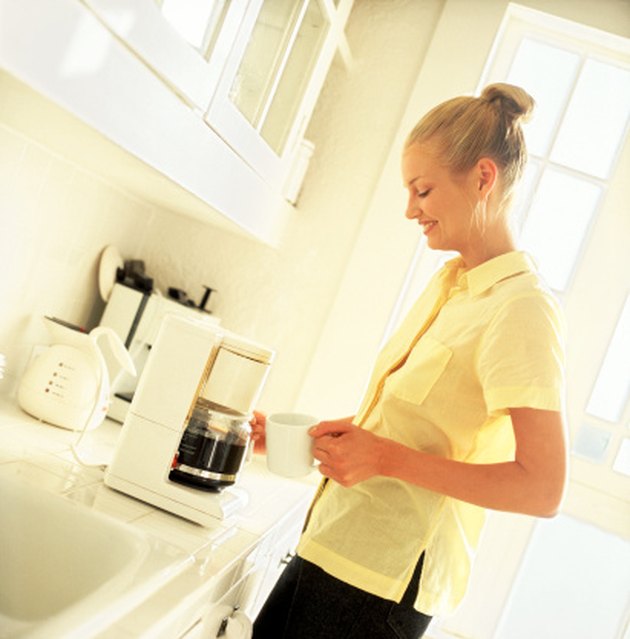 Coffeemaker Beeps Continuously
Step 1
Place the hopper container on the top of the coffeemaker. Turn the release knob to the locked position. Press the "On/Off" button to resume the current brewing cycle.
Step 2
Remove the filter basket and discard used grinds. Replace the filter basket.
Step 3
Ensure the filter basket, filter basket cover and filter are in place. Hook the covered filter basket onto the door and close the filter door. Close the filter door and press the "On/Off" button to resume the current brewing cycle.
Step 1
Remove the hopper on top of the coffeemaker and lift up the channel cover. Remove coffee grinds clogging the chute. Replace the cover and hopper.
Step 2
Add more coffee beans to the hopper. Use the correct amount of coffee beans for the amount of coffee brewed.
Step 3
Check the display to see what strength setting is used. Press the "Strength Control" button to change the strength.