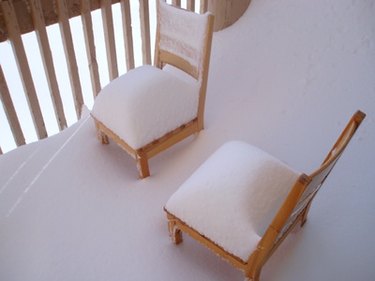 Craftsman history dates back to 1927 when Sears purchased the name and trademark, bringing the Craftsman brand to the power tools market for the first time later that year. Self-proclaimed as "the most trusted brand in America," Craftsman manufactures snow blowers as well as power tools, lawn mowers and other home and garden tools and equipment. Craftsman snow blowers are designed with Briggs and Stratton OHV engines, which can handle 6 to 23 inches of snow. Some models such as the two-stage snow thrower feature one-hand maneuverability for easy handling.
Step 1
Find the decal attached at the rear of the snow thrower housing.
Step 2
Write down the model and serial number for your Craftsman snow blower. The model number contains three digits followed by a dash or decimal. A letter may proceed the first three digits.
Step 3
Find the manufacture date printed directly below the model number. If the manufacture date is not available, record the serial number.
Step 4
Visit a Sears store and request the manufacture date using the serial number.