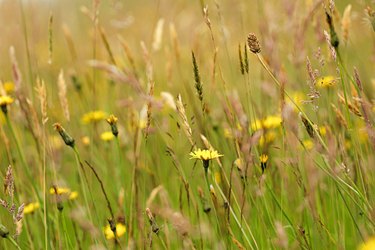 Keeping a green lawn all year long in Texas isn't hard to do. While most native grasses turn brown and go dormant during the winter months, there are options for homeowners who enjoy keeping things green for 365 days a year. Rye grass is one of the cool-season grass choices available for Texas residents, but knowing when to plant it can be tricky.
Annual Rye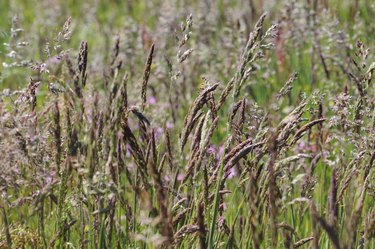 Annual rye grass can be purchased in small bags from your local nursery or garden center or in larger bags from a feed store. This fast-growing variety is only good for a single season and must be reseeded every year. The best time to seed annual rye grass is after the first frost. Growing height for annual rye grass can reach 3 feet if left uncut.
Perennial Rye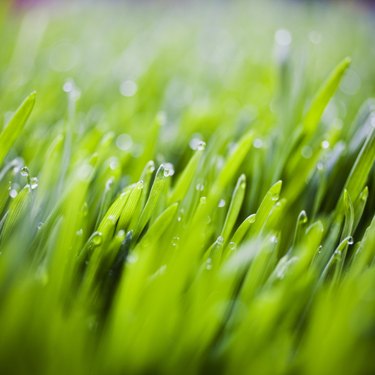 Unlike annual rye, perennial rye should come back year after year once it gets established. Like the annual variety, this grass should be seeded in October or November or after the first frost. Where annual rye reaches taller heights, perennial rye grass usually reaches about 6 inches if left uncut.
Overseeding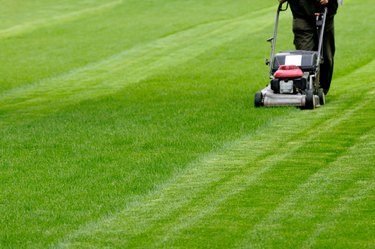 Before you over-seed your dormant lawn with rye grass seed, you should mow the dormant grass close to the ground without scalping to ensure that most seeds reach the soil and germinate. Rye grass has been called a throw and grow seed, meaning that for the most part if you throw the seed out, it will grow. Just make sure you aren't throwing it out too early. Soil temperature of about 68 degrees Fahrenheit is optimum for germinating this year-round grass.
---
Ann Campbell has been a published author since 2009, but has been writing various forms of poetry and fiction for fun since 1990. "Oral Expressions" published with Cobblestone Press and "Purr-fect Man" published with The Wild Rose Press are two of the short stories that she has written.