Things You'll Need
Bermuda grass seed

Fescue grass seed

Drop or broadcast spreader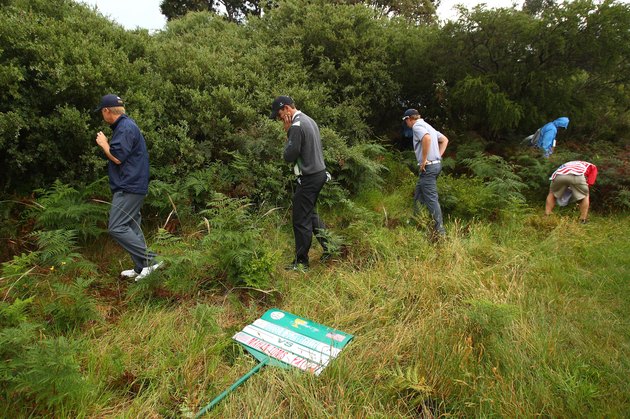 Bermuda grass and species of fescue are well-suited to be paired in a turf lawn. Bermuda is a warm-season grass that goes brown and dormant in the fall and winter, while fescue species are cool-season grasses that will be green in the fall, winter and spring. Combining these types of grasses allows those who live in moderate-to-warm climates to maintain a green lawn throughout the year.
Step 1
Buy 2 1/2 to five pounds of Bermuda grass and the fescue grass seed of choice for every 1000 square feet of soil surface you want to cover with turf. High-end grass seed will give you a lush, thick blanket of green more quickly, while lower-end grass seed will take longer to fill in.
Step 2
Mix the two seeds in the hopper of a drop or broadcast seed-spreader. Consult the labels on each bag of grass seed to determine the dial setting for the hopper. If there is a discrepancy between the two seed species, choose a setting that splits the difference.
Step 3
Roll the spreader over the prepared soil surface at a consistent walking pace, making two passes. Start at one edge of the future lawn and lay down parallel rows of the blended seed formula, making sure that each row slightly overlaps the next one. Make your second pass over the lawn at a 90-degree angle from the first pass, laying down rows that are perpendicular to your original rows to ensure even coverage.
Step 4
Touch up patchiness and bare spots in the established lawn as needed with the same blended mixture of seed to maintain a uniform turf.
---
A communications professional, D.C. Winston has more than 17 years of experience writing and editing content for online publications, corporate communications, business clients, industry journals and film/broadcast media. Winston studied political science at the University of California, San Diego.