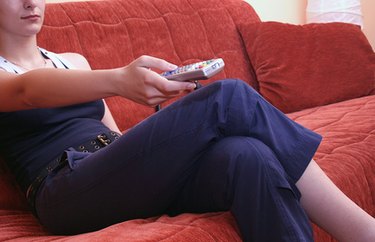 Every so often your furniture can suffer a tear so large or a stain so huge that fixing it isn't even possible. The only method you can use is to turn over the seat cushion and hope that nothing stains or rips it. In the event that this does happen, your options are limited: Purchase a slip cover, purchase a new couch or find the replacement cushions for the current couch.
Step 1
Find your warranty. According to the Ashley Furniture website, Ashley will replace your couch cushions within one year of the date the couch was purchased (see References). You can return the defective cushion along with the couch's serial number and other information required under the Claim Procedure to: Ashley Furniture Industries, Inc., Attn: Director of Quality at Ashley Furniture Industries, Inc., One Ashley Way, Arcadia, WI 54612.
Step 2
Go to the nearest Ashley furniture store to purchase a new cushion. If your couch is no longer protected by the warranty, you can most likely still purchase the cushion from the furniture store. Take your damaged cushion with you to ensure that you're getting the same cushion.
Step 3
Get the cushioned reupholstered. Take your cushion to a fabric store to find a fabric that matches closely to your cushion. Take the cushion along with the fabric to an employee of the fabric store to have the correct amount of fabric cut.
Step 4
Take the cushion with the fabric to an upholstery store. If you cannot find a perfect match, you may want to get all of your cushions redone to match.
Step 5
Purchase some accent pillows if all else fails. If the tear and/or stain is at the top or far sides of the cushions, purchase some accents pillows to dress up the couch and hide the problems discretely.