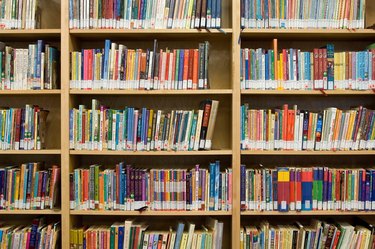 Retailers sell and categorize the size of bookcases in terms of the number of shelves the bookcase has. As the number of shelves increases, so does the size of the bookcase. Furniture companies, office supply stores and major "big box" retailers are popular places to purchase standard-size bookcases. Overall, sizes will be consistent from one type of store to another, with no more than a few inches of difference.
2-Shelf Bookcase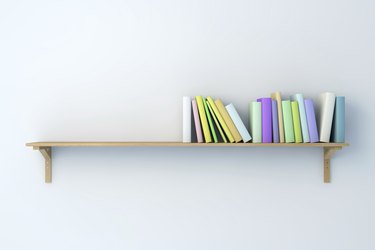 The standard height for a two-shelf bookcase is 32 inches. The standard width is 31 inches. The depth will range from 12 to 13 inches. However, it's not hard to find a two-shelf bookcase as tall as 36 inches. Two-shelf bookcases are the right size for small book collections, or to serve as bookcases dedicated to encyclopedias and large photographic books.
3-Shelf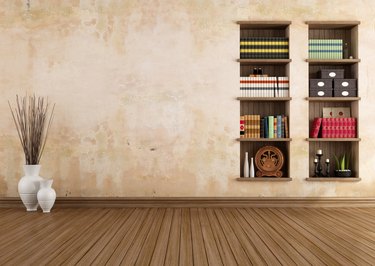 You may run into a larger degree of variation when shopping for a three-shelf bookcase. The range in height may vary from 41 inches to 48 inches. Standard widths for three-shelf bookcases range from 30 to 36 inches. The depth of a three-shelf bookcase will be between 12 and 13 inches. In most cases, you can adjust the shelves to various heights so the bookcase can house paperbacks, hardcovers and large-size books.
4-Shelf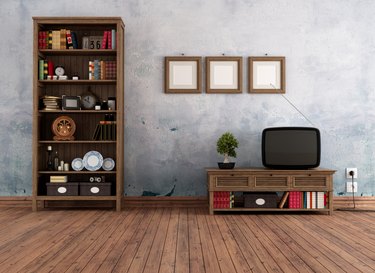 The standard height of a four-shelf bookcase is 54 inches. Standard narrow four-shelf bookcases will have a width of 24 inches, and a wide four-shelf bookcase will have a width of 45 inches. The depth may range from 12 inches to 14 5/8 inches. If your collection includes square-shaped books, you might appreciate the potential for extra depth that a four-shelf bookcase will provide. You might also shop for a unit that is made of solid wood, as opposed to one made of particleboard. A solid wood bookcase will accommodate the extra weight of all of the books. If you do choose a particleboard bookcase, consider mounting the back of the bookcase to the wall for better stability -- especially if the bookcase will be on a carpeted floor.
5-Shelf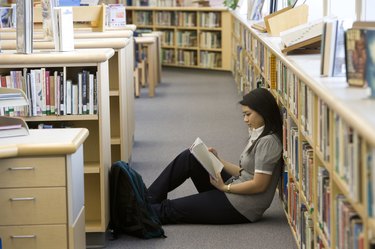 Five-shelf bookcases range in height from 72 inches to 77 inches. The width will range from 31 inches to 37 inches, and the depth will be the standard of 12 to 13 inches. Taller five-shelf bookcases are often found in European stores, such as Ikea. Specialty bookcases, made for paperbacks, are also available that have a small, paperback-appropriate depth of about 5 inches. Most five-shelf bookcases come with an extra shelf so you have the option of a having six shelves.
7-Shelf "Baby" Tower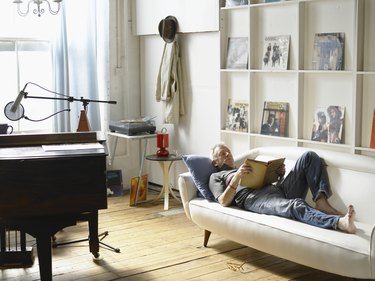 Seven-shelf bookcases are referred to as "towers" or "babies." This is because they are narrower than bookcases with two to five shelves. The standard height for a seven-shelf is 84 inches.
Double Wide Bookcases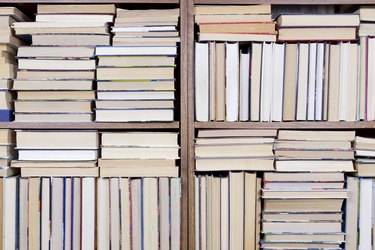 Double wide bookcases essentially join two units together, and have have a permanent border in the middle of the bookcase. Double wides come in 3-to-10-shelf styles. The height, width and depth will vary, based on the number of shelves.