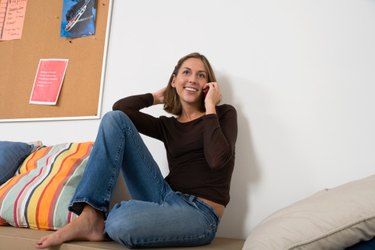 Beds are certain number of inches from the ground, usually 18 to 24. While most beds are on frames that leave little room for storage beneath them, only 6 to 8 inches, some wooden bed frames are adjustable. You can raise and lower the height of your bed with these bed frames to create extra storage for your things underneath. The extra storage is great for small apartments or dorm rooms with little space.
Step 1
Remove the mattress from the adjustable bed frame for easier adjustment.
Step 2
Lift the box spring with metal hooks on the end out of the notches in the side of the bed frame.
Step 3
Raise or lower your bed to the desired height and lower the metal hooks on each corner of the box spring to the proper height on the frame's notches.
Step 4
Place the mattress back on the bed.