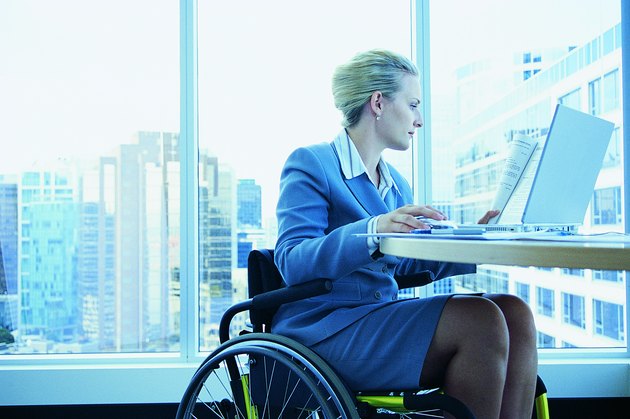 In 1990 the federal government approved the Americans with Disabilities Act (ADA). While many may think that a kitchen sink does not need to be ADA compliant, it does when it is part of a public facility such as a restaurant or school. ADA is a set of design and construction guidelines for public facilities that ensures the safety of disabled patrons when they enter and use the buildings. The height, clearance, controls and safety are the most important requirements for an ADA-approved kitchen sink.
Height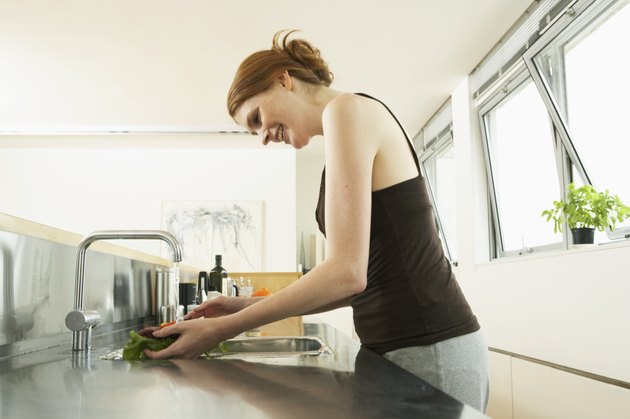 While most people may think that someone who is standing all day long uses a kitchen sink in a restaurant, ADA requires the height to be accessible for those in wheelchairs as well. The height of the kitchen sink in a public facility cannot be more then 34 inches above the finished floor. This allows for a person in a wheelchair to be able to wash the dishes and reach the faucet controls easily.
Clearances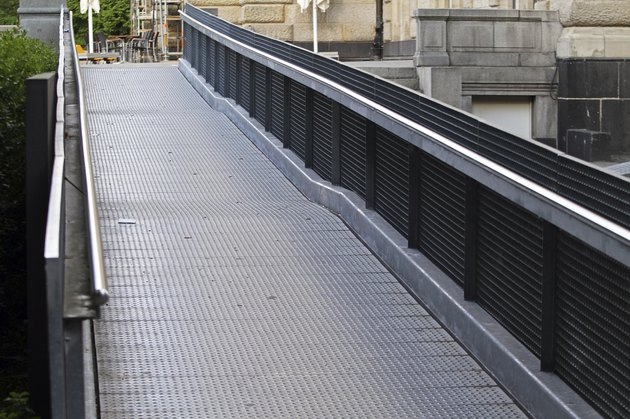 One of the most important guidelines in ADA are the clearance requirements that allow people who are disabled the ability to maneuver in and around the building or the spaces. At the kitchen sink, a person in a wheelchair must have a 30-by-48 inch clear space in front of the sink to be able to wheel up to it. The sink itself must have a knee clearance of 27 inches high, 30 inches wide and 19 inches deep underneath the sink. This may be difficult for commercial kitchen sinks, but it is possible.
Controls and Safety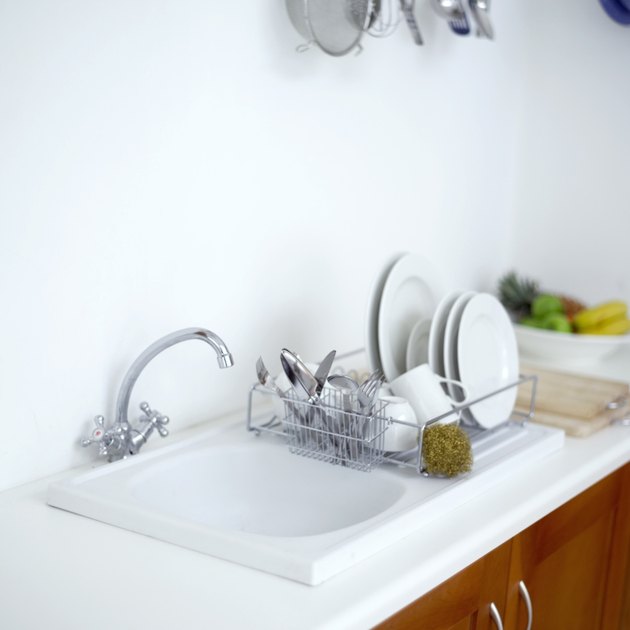 In order for a disabled person to use the sink, the controls must be ADA accessible. The faucet controls should be lever operated--that is, either a push type or a touch-type control. Twisting or pinching of the controls is not allowed. They should be easy to operate using no more then 5 lbs. per foot of force. The pipes underneath the sink must be wrapped or insulated to protect the users from accidentally burning themselves on the hot water pipes. There also must not be any sharp or abrasive edges underneath the sink.
---
Carol Reeves is a licensed architect with more than 12 years of experience in architecture and construction. In 2003 she began writing and editing for local publications, as well as teaching at community colleges. Reeves holds a Bachelor of Architecture from California State Polytechnic University, Pomona.