For an affordable and decorative countertop, plastic laminate is a perfect choice. Laminate has grown from color choices in blacks and browns of the WW II era to designs lithographed on the surface. Formica is one brand of many you can choose for laminate counters. Begin your search for the right countertop by considering budget, size and function.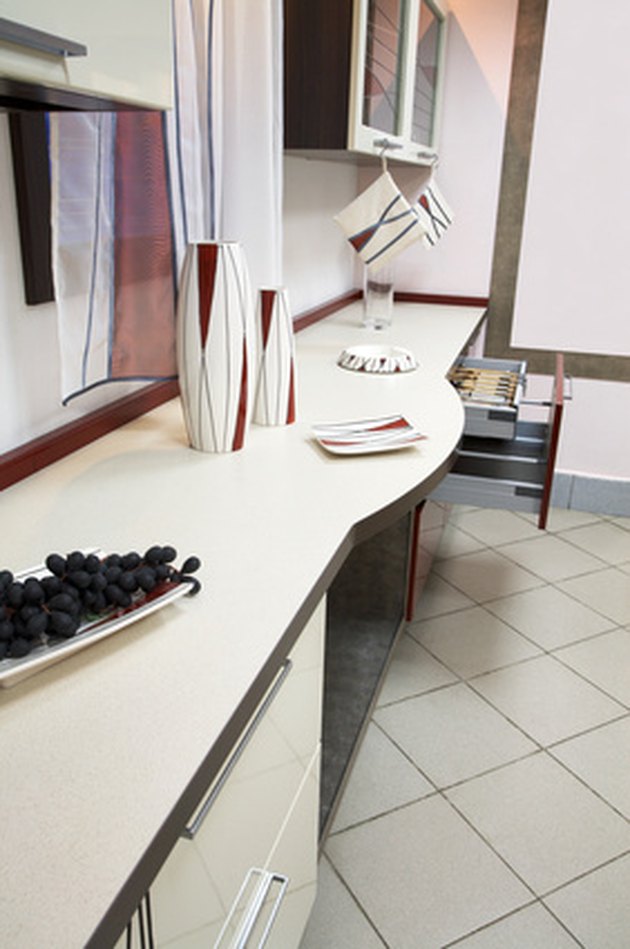 Melamine, paper and plastic resin are bonded together to create laminate. Once the laminate is bonded, it is then adhered to plywood or MDF to form the shape of the counter top.
Formica is one brand of laminate, and among builders today tends to be the most popular. The designers with the Formica Corporation have developed many styles over the years and the company has become a trend leader in laminate design.
Laminate countertops are one of the most affordable countertop choices and some manufacturers offer solid core designs, although design styles are limited. Antibacterial properties are another feature that some manufacturers recommend to their customers.
Formica designers have created looks that mimic granite and marble as well as a line of metallic finishes. Formica has an expensive look with a high design style for those seeking an affordable alternative to natural stone materials.
When making a final decision, there is little difference between laminate and Formica because Formica is one brand of many among the laminate choices. If you are looking for a company with a long and successful history, Formica is a good choice, as it has been around since 1913.