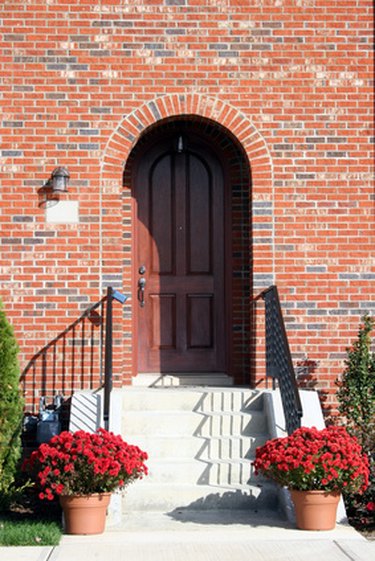 The North Carolina building code provides the minimum requirements for stairs to be considered safe for use. Using the proper measurements for stairs creates a safe stepping distance that feels natural to the person using the staircase.
Purpose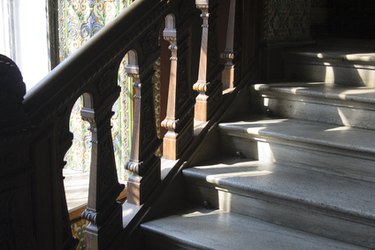 Code regulations for stairs use measurement proportions to determine the safest heights, rise and treads for a staircase. North Carolina does not have a uniform building code for all counties. Each locale can require different measurements for the length, tread and rise of the stairs so be sure to check with your local government authority.
Requirements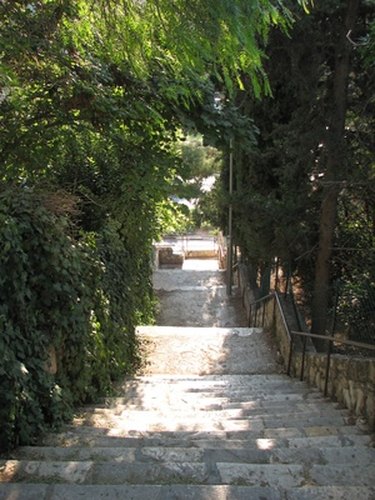 Generally, the stair's rise (or the height of each step) must be between four inches and seven inches to create a safe stepping distance. The tread of the stairs (or the part of the stair where you place your foot) must be at least 11 inches. The depth of the tread must be at least 11 inches.
Exceptions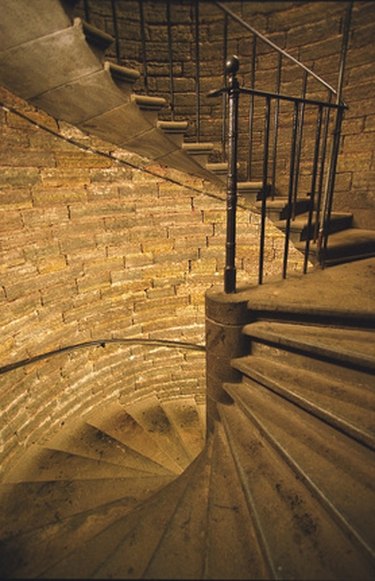 There are some special rules in the building code for stairs depending on the type of stairwell being built. These special types of stairs include circular stairways, spiral staircases, winder staircases and aisle staircases. If you are building these types of stairs, you should research the specific requirements for that type.