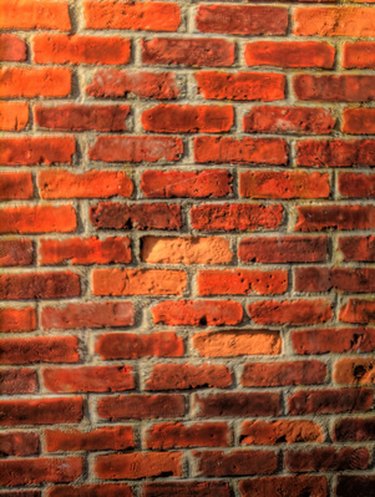 Bare wood or sheetrock walls around a wood stove are fire hazards. A fire-resistant wall shield is necessary to eliminate the threat of fire. The best wall shields help to radiate the heat from the stove into the room. It is conventional to install wall shields over fire-resistant wall spacers. The gap created prevents heat from transferring from the shield to the wall. Your choice of wall shield depends largely on your aesthetic preference.
Metal
Metal is commonly used because installation is faster than the other types of shield. It is also easy to wipe clean. Metal wall shields do, however, have a somewhat cold, industrial appearance. Stainless steel is often used, but copper is also an option. Copper, with its gold hue, has a warmer quality than stainless steel. For installation, screw sheets of metal directly into the wall spacers.
Ceramic Tile
Using ceramic tile gives you the opportunity to have a colored wall shield. Ceramic tiles are also easy to wipe clean. Create patterns, if desired, by using more than one color of tile. Ceramic tiles are installed on cement backer board that is secured to the wall spacers. Affix ceramic tiles using mastic with latex adhesive. Use tile spacers in between tiles so you can fill the joints with grout.
Brick
A brick wall shield has a warm, rustic quality; however, it takes a bit more work to clean soot and grime from bricks. Brick wall shields are created with real brick or with cultured brick veneer. Veneer is also available in various additional types of stone, including slate, fieldstone and ledge stone. Both brick and veneer are installed with mortar. You typically must adhere brick veneer to backer board that is covered in metal lathe.