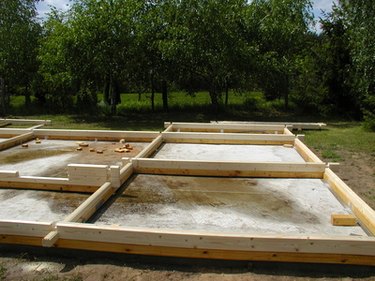 One of the most important steps in building a house is building the foundation. While most homes have a foundation of poured concrete or concrete blocks, there are some other good options available.
Insulated concrete forms provide energy savings and better temperature control, and preservative treated wood is a cost-effective alternative. The first things on any foundation are sand and clay to create good drainage for your house.
Sand and Clay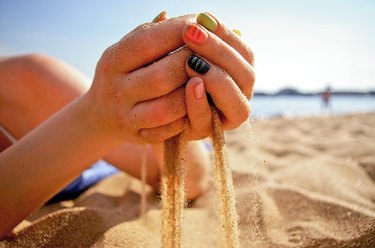 Before you build anything, the land needs to be graded level and the topsoil removed. It is a good idea to elevate the foundation above grade level for better drainage. To do this, you will need a layer of fill that will elevate the structure and provide a route for rain water to drain down away from the home.
The bulldozer used for grading will put down a layer of sand and clay to provide the drainage medium. The weight of the bulldozer packs the sand and clay mixture down, and a couple of days' exposure to the sun will make it hard.
Concrete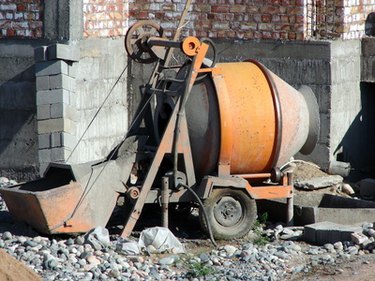 In areas where the climate is mild, many homes have crawlspace foundations made of concrete blocks. Other areas will have poured concrete foundations where the concrete is poured into plywood forms reinforced with steel. Insulated concrete forms are covered with foam as insulation to make the home more energy efficient.
According to the University of Illinois, concrete is a composite of cement, water and sand. It was used by the ancient Romans to build colossal structures such as the Colosseum and large arched domes.
Fly Ash Concrete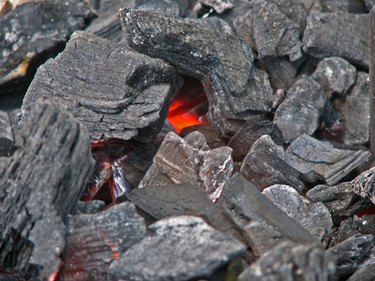 Today fly ash is often used instead of cement. Fly ash, a coal byproduct, makes strong, lower cost and lighter weight concrete. According to Tool Base Services, this lightweight concrete uses less water and is easier to pour.
According to the University of North Dakota, the first large scale use of fly ash concrete was in the construction of Hungry Horse Dam in Montana. Fly ash concrete is also used to form lightweight concrete blocks for construction.
Preservative Treated Wood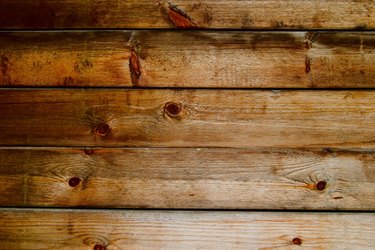 Preservative treated wood is a cost-effective solution in building foundations. The wood is pressure infused with preservative chemicals. It can be used for the construction of crawlspace stem walls and basements.
Wood foundations are lighter, easier and faster to build, and do not require a poured concrete base to build on. According to Tool Base Services, more than 300,000 homes have been built in the United States with preservative treated wood foundations.