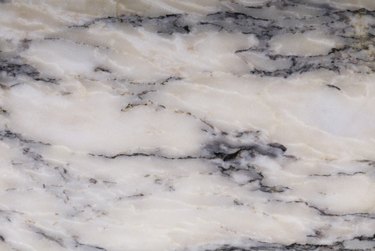 With such a wide variety of products available, knowing which tools to choose when it comes to cutting cultured marble can be somewhat confusing. Beyond simply choosing the tools themselves, there are a variety of ways to cut cultured marble, depending on where it will be installed. Knowing the right way for your particular installation can make all the difference in the world.
Tools
There are a large number of tools that can be used to cut cultured marble, ranging from a jigsaw for small cutouts to a circular saw for lengthy sections like kitchen countertops. You can also use a router if you only need to shave an edge.
Regardless which tool you end up using, a carbide or diamond blade will be required to properly cut through the cultured marble. All of the supplies and tools can be purchased at your local home improvement store.
Location
The area you are installing the cultured marble in will largely dictate the type of tools you use. For example, if you are installing a kitchen countertop, use a circular saw for the lengthy section, and use a jigsaw to cut the sink hole out. Meanwhile, a router can be used on the edges if you cut a little too wide while using the circular saw.
In areas such as shower pans or cultured marble tubs, a jigsaw and router are most commonly used because of the range of motion and ease of use they offer in tight areas.
Tricks of the Trade
There is a variety of tips and tricks that can be used when cutting cultured marble. Use masking tape to tape off the area where you will be making the cut. This helps avoid any chipping that might occur during the cutting process.
Another way to help avoid chipping the edges during the cutting process is to cut the material from the back side, which will keep the chips on the back side of the product, which will never be seen once it is installed.
To cut straight lines, use a pair of clamps in conjunction with a straight edge to push your circular saw against so you can maintain a steady and straight line down the length of the cultured marble.
Any chips that occur can be smoothed down either with sandpaper by hand or with a belt sander.
Always wear safety glasses, a dust mask and gloves when working with power tools.