The chuppah — a four-post structure used in Jewish weddings — can be a beautiful and meaningful element to add to your ceremony. Traditionally, the chuppah represents the home the couple is about to make together. And in recent years, chuppahs have gone beyond the traditional plain, white cloth motif to become really quite elaborate. From boho to rustic, there's a design to fit any wedding. Check out these pics for some inspiration.
1. From the rose gold structure to the candle arrangement, everything about this chuppah is positively boho.
2. We love the tropical-meets-barnyard mashup going on here.
3. Birch posts stand out next to this luscious cornucopia of color.
4. Not all chuppahs call for natural elements — this sculptural design is a happy twist.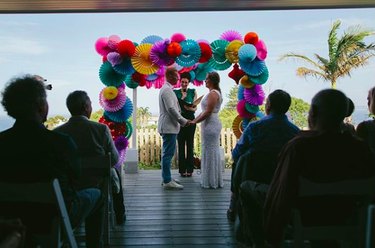 5. We're loving the perfect balance of the flower-to-curtain ratio.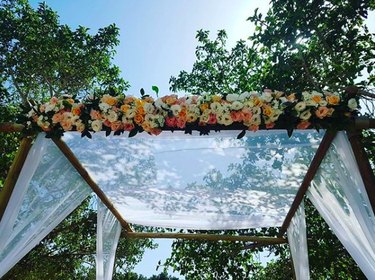 6. This couple added a macrame element for a bit of bohemian flair.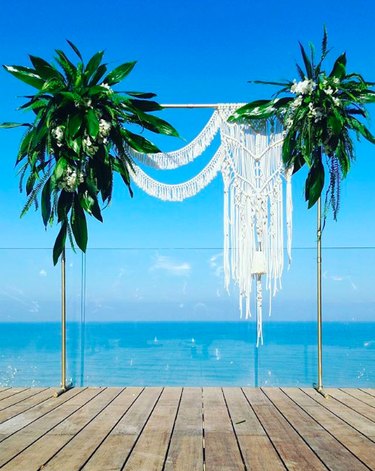 7. Strands of dangling flowers ensure that pictures will be beyond beautiful.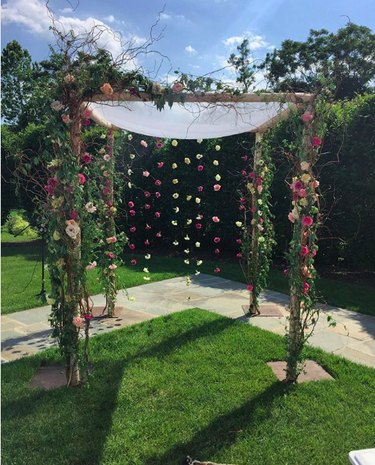 8. If minimalism is your thing, this wood structure with pared-down greenery should strike your fancy.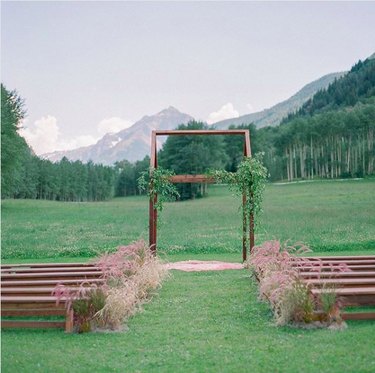 9. Adding a chandelier gives even more character to the metaphor of "home."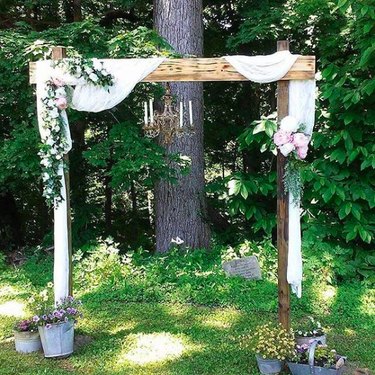 10. When selecting a chuppah's style, consider its background. Here, a blue sky and sea becomes even more striking against red and pink flowers.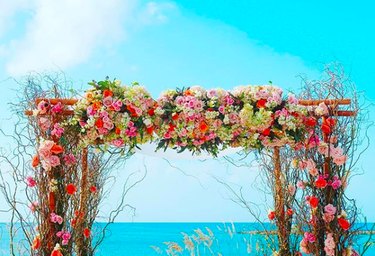 11. This arty design is on another level.
12. Dark wood and an asymmetrical floral motif create a vibe that's 100% rustic.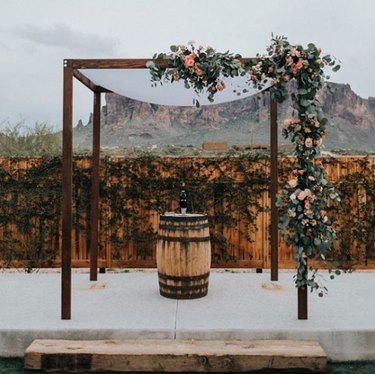 13. A vintage crochet topper adds texture to your ceremony.
14. This minimalist metal structure is perfect for a wedding that's focused on streamlined or geometric motifs.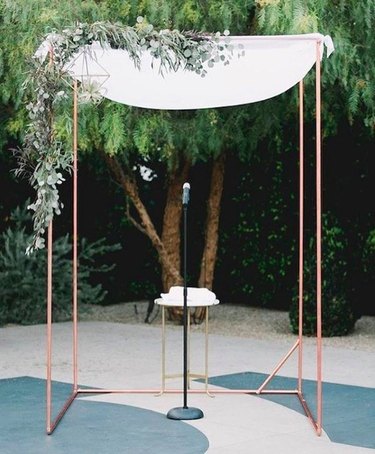 15. Lush blooms and branches make everything so romantic.
16. When in doubt, go for pops of color!