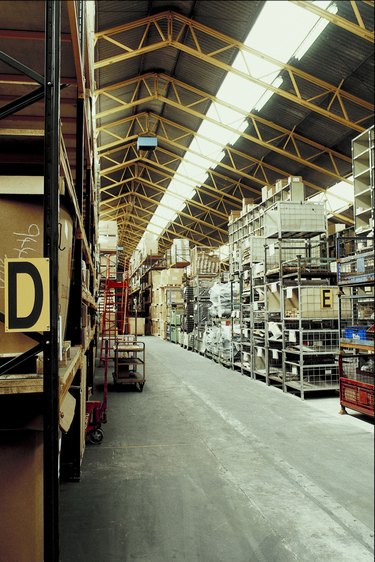 Whether it's a few extra left over after a project or you specifically ordered more that need to be stored for later use, sometimes you may have ceramic tile that needs storage. While you can store tile regardless of the elements, proper steps in storing the tile will ensure it remains intact over the years.
Climate
While climate can affect some materials, such as adhesives and paints, ceramic tile can store without regard to the weather or temperature. Heat and cold do not affect ceramic tile, nor is it subject to the freeze/thaw cycle like some materials, such as slate tile or tumbled marble. You can put it in your garage or a shed out back any time of the year.
Moisture
Because ceramic tile is not porous it cannot soak up water, so it won't freeze and therefore crack due to water expansion. In addition it is not subject to rot or mold because the material itself does not retain water. While it might ruin the cardboard containers it won't affect the tile itself, so you can store tile without worrying about a little extra moisture.
Proper Stacking
One of the most important parts of storing tile is knowing how to stack it. A couple of boxes on top of each other is not an issue, but if you need to store a large amount, the boxes need to be positioned in their factory position, with the tile stacked vertically on edge rather than flat. Stacking the tiles horizontally will result in pieces crushing and breaking under the weight, while vertically they can withstand plenty of pressure.
Keep it Simple
If you have a lot of material with different colors and selections that needs to be stored in one area you need to keep it simple so you can find everything later on. Always store tile with the labels on the edge of the boxes facing outward. In addition, put thicker tiles on the bottom and lighter, thinner tiles. A general pyramid style stack works best beyond three or four vertical rows if possible.