Accidentally brushing toys and utensils up against the surface of a refrigerator can result in scratches. Scratches in stainless steel appliances have a tendency to stand out more than on other finishes, even when the scratches are fine. Deep scratches often require the help of a professional repairman. Before you hire someone, try to remove the scratches using some common appliance repair products.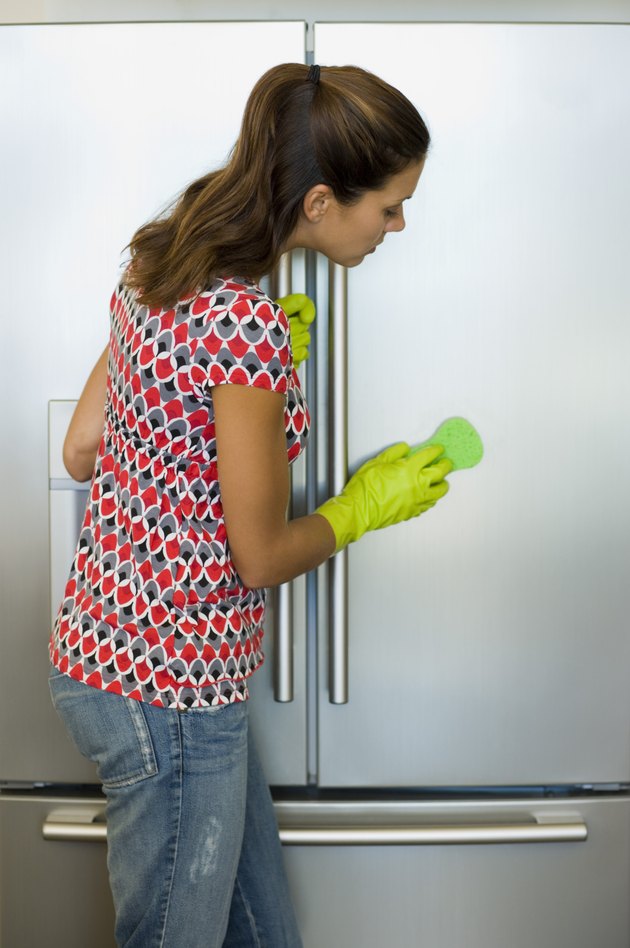 Step 1
Clean the surface of the refrigerator door with warm water and detergent.
Step 2
Dry the refrigerator door.
Step 3
Spread appliance wax over the scratch then buff it with a clean cloth. Move the cloth over the scratch in a circular motion.
Step 4
Wipe away excess wax from the door with a dry towel.
Step 5
Apply appliance paint to the scratch, with the brush included with the paint, if the scratches are still visible. Order appliance paint from an appliance store or the manufacturer. Yo'ull need to provide the brand and model number to order the correct appliance paint.